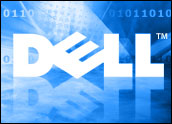 Dell's quarterly earnings fell short of Wall Street expectations this week, leading to more questions about whether or not shareholders will accept Michael Dell's buyout offer and regroup as a private company.
The PC maker reported a net income of US$130 million, or 7 cents per share, during its most recent quarter. If not for certain items, Dell said it would have brought in $372 million, or 21 cents per share, for the past quarter, a 51 percent slide from the same time a year earlier. At $14.1 billion, revenue was down two percent from the same time last year.
Dell wasn't helped by the slumping PC market, especially as Windows 8 adoption continues to be more lackluster than many traditional OEMs had hoped. Its end user computing segment, which includes PC sales, fell 9 percent during the quarter.
Growth in its enterprise solutions group — the division that Dell hopes can carry it into a new era in the tech industry — helped offset some of those losses with a 10 percent increase over last year. The group earned $3.1 billion in revenue. Performance was somewhat mixed, however; storage revenue fell 10 percent, but the company's server and networking revenue saw a 16 percent jump
Dell did not respond to our request for further details.
Public vs. Private
Dell's earnings report comes during a period of transformation for the company as it attempts to respond to a declining PC market by bolstering its software, enterprise services and mobile offerings.
Earlier this year, company founder and CEO Michael Dell offered to take the company private for $24.4 billion, or $13.65 per share. The company's long-term transition, which may require several quarters of slow growth, Dell argued, would be better done away from investor scrutiny.
Two major stakeholders, Carl Icahn and Southeastern Asset Management, have publicly opposed Dell's offer. They argue the company needs fresh leadership and a higher buyout offer if it wants to take on market giants like HP and IBM.
Rather than bicker, the two sides might be better off working together to better execute a strategy that will allow Dell to compete in a market that is no longer driven by PCs, said Trip Chowdhry, senior analyst for Global Equities Research.
"Since Michael Dell came back on, they haven't done anything significant to respond to the completely transformed industry," he told the E-Commerce Times. "If the company has only gone downwards since you've been CEO, you're clearly not the best leader for the company."
However, the other side isn't offering much more of a compelling offer, said Chowdhry, pointing out that it hasn't provided many clues about how it can better compete.
"On the other extreme, you can't be too enthused by Carl Icahn, because it doesn't seem that side understands what is happening in the industry, either," he noted. "You can't just look at a spreadsheet and numbers and then understand what your competitors are doing with software, services and tablets, and then beat them in innovation."
Dell Limbo
Shareholders will vote on the buyout on August 2. During a conference call Thursday, Dell CFO Brian Gladden said that the company's strategy hadn't changed during its limbo period. That might be wishful thinking, said Richard Kugele, analyst at Needham & Company.
"This continues to be an awkward time for Dell, caught between the public and private worlds, unable to fully execute a strategy for either," he told the E-Commerce Times.
Until August, it will be tough to gauge the company's long-term growth. With mobile clearly the direction the market is heading, though, the company would be wise to use some of its $13.2 billion in cash to buy its way into that game, said Kugele.
"Dell's prospects may be best served by shareholders voting down the deal," he added, "and the company using its balance sheet strength for meaningful mobility acquisitions."