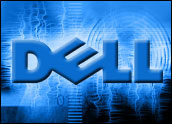 In a wide-ranging, sometimes forceful and frequently upbeat e-mail to employees, Dell founder Michael Dell said he doesn't forget what was involved in creating a company and making it succeed. The e-mail, made public Saturday by a Texas newspaper, was sent on Friday, the same day Dell returned as CEO of the company.
"I remember what it's like to start a company," wrote Dell, who started the company in his college dorm. "We're moving fast. There is no luxury of time. The competitors are fierce. … When I started in 1984, it was just me. But now we are blessed to have an awesome team, many great assets and (US)$11 billion or so."
Dell has floundered in recent years, losing to Hewlett-Packard its long-standing position as the world's leading PC seller. The company's accounting practices are also under investigation by federal authorities.
Too Bulky for Its Own Good
In response, Dell, 41, replaced Kevin Rollins, the man he put in the CEO position less than three years ago. In the letter — published by the Austin American-Statesman — Dell said there were "great times and many successes" under Rollins' leadership, "but now it's time for a change." He said he intended to stay CEO for the next several years.
From Dell's perspective, the company has suffered from too much bureaucracy. "We created it, we subjected our people to it and we have to fix it!" he wrote. Dell pressed his workers to "eliminate redundancies, think about what is best for Dell and provide the clarity and focus of leadership that we need."
He thanked them for working hard last year and making sacrifices. Then he told them they'd be sacrificing some more: There will be no pay bonuses this year. "I know this is a big deal for you and your teams," wrote Dell. "We're going to fix that so that our efforts translate into great results and success for our teams."
Destroying Employee Morale
Dell's revocation of employee bonuses came across as hypocritical and, possibly, detrimental to Douglas McIntyre, an analyst with 24/7 Wall St.
"There's this fiction that's in all of these stories that Michael Dell went on vacation somehow and was never around," McIntyre told the E-Commerce Times. "People forget this guy [Rollins] was his hand-picked guy. Dell was still in the building and was privy to everything going on in terms of sales, stock price and all that. Then he comes in and says, 'We're gonna take over and we're going to fix this.'"
How can Dell expect his managers to think about what's best for the company when their bonuses are being erased by one of the world's wealthiest men, McIntyre wondered. "I'm working for a guy who's a billionaire and he was, at least, on the bridge when all this went on," he added. "He may not have been holding the wheel, but he gets paid $950,000 a year plus a bonus of $2.8 million and he has over 200 shares of stock in the company."
In his letter, Dell said it is "important to recognize your hard work, though our results fell short" and he said the company will make available to all but the most senior employees "limited, discretionary awards," above-market raises and other perks.
Still, the thrust of the letter is that Dell, the company, must become leaner and more innovative. "We must focus and wring out savings," Dell wrote in the letter.