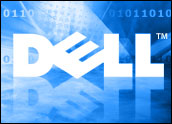 Following several quarters of disappointing earnings reports and a fall to the No. 2 spot in global PC sales, Dell on Wednesday reinstated Michael Dell as CEO of the computer company he created in his dorm room at the University of Texas more than 20 years ago.
The move comes with the immediate resignation of former Chief Executive Officer Kevin Rollins, who had guided the company since Dell stepped down from the post in 2004 to serve as Chairman of the Board.
"They have missed several quarters in financial results," Rob Enderle, principal analyst at Enderle Group, told the E-Commerce Times. "That and slipping to No. 2 resulted in the replacement of the CEO."
"The Board believes that Michael's vision and leadership are critical to building Dell's leadership in the technology industry for the long-term," said former Senator Samuel Nunn, presiding director of Dell's Board. "There is no better person in the world to run Dell at this time than the man who created the Direct Model and who has built this company over the last 23 years."
This is the second executive change for the computer manufacturer in the last two months. In December, Donald Carty, a Dell board member and former AMR chief executive, took over as chief financial officer, after Jim Schneider left the company for another position.
Fall From Grace
Started in 1984 with just US$1,000, Michael Dell's concept of removing the middle man and selling computers directly to consumers was simple but revolutionary for the PC industry. Over the next 20 years under Dell's guidance, the company became the No. 1 PC maker in the world, edging out Hewlett-Packard and IBM.
Rollins, who joined the company in 1997, took over as CEO after serving as Dell's president and chief operating officer in June of 2004. At the time, Dell said the transition was more a changing of titles for Rollins, "not of roles or responsibilities."
"There is no single person who deserves more recognition for our great accomplishments than Kevin," said Michael Dell as Rollins took the company's top executive seat. "His becoming CEO is as much about recognizing what he's already done as it is about our confidence in his future and Dell's."
However, 30 months later, under Rollins' leadership, the company's stock fell some 31 percent. Dell lost its toehold on the top spot in global sales to HP in December of 2006. According to reports from IDC, HP currently holds between 17 and 18 percent of the market, compared to Dell's 14 to 15 percent.
The fall came after a series of cost cutting measures led to a decline in the quality of Dell customer service and a perception that the computer make no longer sold a quality product. Adding to the company's difficulties was a massive recall of Sony batteries last summer affecting 4.1 million Dell notebooks. The batteries posed a potential fire hazard.
The company's woes continued last September, when Dell announced that the U.S. Attorney for the Southern District of New York had subpoenaed the company's financial records from 2002 to the present. The disclosure came on the heels of another announcement in August that the Securities and Exchange Commission had launched an informal investigation of its own related to "revenue recognition and other accounting and financial reporting matters for certain past fiscal years."
That inquiry has since been upgraded to a formal investigation. The company is also facing several class action lawsuits from consumers accusing the computer maker of selling faulty products.
"After two years of lackluster performance [Rollins] was ultimately to blame for the company's slide from No. 1," Samir Bhavnani, an analyst at CurrentAnalysis, told the E-Commerce Times. "Especially today, CEO's are on tight leashes. Replacing Rollins was something that Wall Street has screamed for loudly the past 12 months. The results speak for themselves."
Rebuilding the Brand
Dell's success was tied to the emergence of the direct model it pioneered, Enderle explained. Dell rode that wave to the top PC maker position. Today, however, the market has turned back to retail, as consumers purchase more and more laptops. "People want to go into stores and actually feel the computers before they purchased them, and Dell does not exist in retail," he said.
This put dramatic pressure on retail and led to HP's resurgence to the No. 1 position. Also, as a result of very aggressive cost cutting, Dell shifted much of its customer support and service operations overseas. The end result, Enderle claimed, was that customer satisfaction "cratered."
"People who had been loyal to Dell started looking at other vendors," he continued. "It was a combination of not being in retail and aggressive cost cutting that eventually impacted not only the bottom line but significantly impacted the top line."
The key for Dell is to get closer to the customer, IDC analyst Matthew Eastwood told the E-Commerce Times. While he acknowledged that this is easier said than done, he maintained that the market is changing and segmenting in new ways on both the enterprise and the consumer levels. In the past, many product decisions were made in the highest level of the organization, and the "Dell Model" was leveraged to grow the company forward, Eastwood said, adding, "That's not working anymore."
"For Dell to succeed, they need to listen carefully to their customer needs, and they also need to empower their product groups to build products based on these customer requirements," Eastwood explained.
Rollins, according to Eastwood, was a top-down manager, and what Dell needs is to empower their product group to effect the changes necessary to drive forward. "Michael Dell is comfortable delegating this authority, and this management change was made with this in mind," said Eastwood.
CurrentAnalysis' Bhavnani agrees that the reinstatement of Dell was necessary. "The company will be energized [by] Michael Dell's return as CEO in full capacity. Shareholders, employees and customers are all more satisfied with the company today than they were yesterday," he said.
After the announcement, Dell shares went up US$1.17 to $25.39, a 4.8 percent increase in premarket trading Thursday.
Dell of the Future
Michael Dell faces a long haul to restore the company to its heyday stature. Consumers can expect to see Dell focus on a number of areas to turn the company around, according to Enderle. Dell has already tried to correct its service and support issues by bringing its call centers back in-house as well as restaffing the organization and increasing the overall quality of the user experience when they call in with a support problem.
"It takes a long while to change a perception, because the people who have left are not using the new service, so when you have a problem like this it takes up to five years to get someone back — if ever," Enderle said.
On the product side, consumers will see an increase in design quality from Dell starting as early as next year, Enderle predicted. "We've already started to see some products come out of them that forecast this future — mostly on the gaming side and XPS brands.
"I know we're going to see some dramatic increases in the visual attractiveness of the Dell lines this year and going forward," he added.
Dell will see changes starting in mid-2007 similar to those of HP, which has gone for a trendier, higher-gloss industrial design for their computers, Enderle declared. "There will be a much bigger focus on making the products more attractive and driving people to the Web site to see more interesting things."
Enderle also expects to see Dell do something interesting on the retail side. He suspects Dell could finally realize that it is the No. 2 online marketing company and put a much bigger focus on turning the Dell site into a general retail site.
Dell could also put a presence near a Best Buy or other major computer retailers where lots of PCs are sold.
"The challenge for Michael Dell is massive," said CurrentAnalysis' Bhavnani. "But if there is someone that can do it, he is the guy."