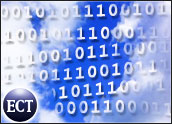 Dell has successfully navigated through a considerable stretch of the U.S. Patent and Trademark Office maze in its quest for ownership of the ubiquitous technology industry term "cloud computing."
On March 23, 2007, Dell filed an Intent to Use application with the PTO; its request was published and went unopposed. Earlier this month, the company received its Notice of Allowance from PTO, all but granting it the right to use the term — and, theoretically, to keep anyone else from using it.
Successful Opposition
More than likely, though, opposition to granting the trademark will arise, even at this late stage of the game, and it will be canceled.
"I am very sure this registration will not hold up," said Randy M. Friedberg of Olshan Grundman Frome Rosenzweig & Wolosky.
Generally speaking, one cannot trademark commonly used words unless they are being used in an unexpected way, he told the E-Commerce Times — for example the use of "apple" in the name "Apple Computers" or "cloud" in the name "Cloud Shoes."
Another example, "Cloud Computing Without Compromise," may be different enough to pass muster. In fact, 3Tera filed an Intent to Use application for the term in May 2008, Friedberg said, and just might win a trademark.
"What I think happened is that the examining attorney [at PTO] didn't realize 'cloud computing' is a common phrase, Friedberg speculated.
When the wave of opposition to the trademark inevitably comes "it will be difficult for them to defend," commented David Burgert, partner and litigation group leader of Porter & Hedges.
"A company has to establish or show a date of first use, and show that it is unique to its product," he told the E-Commerce Times, noting that Dell may be able to comply with the former but certainly not the latter.
What Chutzpah
At first blush, it seems difficult to believe Dell had the chutzpah to think it could lock in the use of "cloud computing" for itself. Occasionally, though, companies have found limited success along similar lines. Apple, for one, is fiercely protective of the word "pod," objecting to any attempts to attach the term to any non-Apple computer-related products. Surprisingly, "Web 2.0" has been successfully registered as a trademark, Michael Messinger, a director at Sterne, Kessler, Goldstein & Fox, told the E-Commerce Times.
It was granted to United Business Media — but limited to a specific use related to educational tutorials and training over the Internet, he explained. "Internet Explorer" is another example, he noted. When it made its entrance, consumer-friendly browsers had just burst on the scene, and the argument that "Internet Explorer" should be a generic term had a certain amount of weight.
"Often, companies spot terms that are rising in importance in a particular industry and want to use them to brand their own goods or services," Messinger said. "So they go after those terms, especially if their own due diligence shows that that term is still in the public domain."
Dell has probably received a psychological boost from receiving its Notice of Allowance, he speculated.
Broad Use?
Whether that means Dell will fight for ownership of the term remains to be seen. Almost certainly, it will not be able to lay claim to any broad definition; indeed, in its application it has already noted that it is not entitled to that, Kevin T. Kramer, a partner with Pillsbury, told the E-Commerce Times.
Before granting its Notice of Allowance, the PTO had initially refused Dell's application based on confusion grounds, he said. As a counterargument, "Dell said it was not entitled to a broad scope of protection."