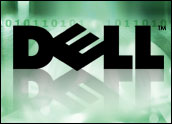 Dell has unveiled a portfolio of new blade, rack and tower PowerEdge 12th Generation servers. The product line is nothing short of amazing, the company would like you to know. However, please don't focus so much on the underlying technology; rather, consider what it can do for the business line end user.
That was CEO Michael Dell's implicit message at the conference at which he unveiled the hardware. "You're going to hear today about a very different kind of Dell than you would have heard about five years ago," he told the audience at the San Francisco event. "It's not really a PC company. It's an end-to-end IT solutions company."
Same Message, Different Venue?
The company struck a similar note last week when it released its quarterly and fiscal year earnings.
The fiscal year was a good one, it said, noting revenues of US$62.1 billion, a 1 percent increase, and earnings per share of $1.88. Revenue for the quarter was $16 billion, a 2 percent increase over the previous year.
Dell, however, chose to comment on how its customers think about the company ("in much broader terms now") and that they trust Dell with their comprehensive IT needs.
"We are more committed than ever to both developing and investing in innovative solutions that deliver greater value and better outcomes for our customers," he said.
Dell did not respond to our request for further details.
The Server Story
The PowerEdge product line covers a range of computing options from small businesses to hyper-scale data centers. Dell built the line based on input from more than 7,700 customers. The company touts the enhanced functionality of the servers, including accelerated performance and expandability, managed stability, increased productivity and more customization features.
Most interesting of all, though, is that while the servers are obviously the foundation of Dell's stepped-up push into the enterprise, the actual tech-speak was pretty thin at the press conference, Charles King, principal of Pund-IT, told the E-Commerce Times.
"They offer a significant bump up in performance, and some of the systems designed for specific workloads are very strong," he said. "However, the bigger discussion was around the business value of technology."
10-gigabit Ethernet
Dell also focused on the 10-gigabit ethernet now supporting its portfolio of servers, storage hardware, and networking products, King said. "Clearly it is making a big bet on this technology, which is how they will be able to deliver the end-to-end solutions and services they are emphasizing to business users."