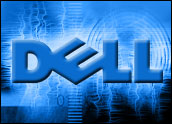 It has been a roller-coaster week for 3Par, a company whose shares were trading at US$9.65 when Dell first tried to acquire it in mid-August, with no sign that the ride will be ending any time soon.
Since that event, HP made a counteroffer, which Dell has now topped — but only slightly.
Dell's latest bid is $1.6 billion, or $24.30 per share — a mere 30 cents per share more than the $24 per share that HP offered the company earlier this week. It was able to counter with such a slight increase because its previous agreement to acquire 3Par had a provision for matching bids.
3Par has accepted Dell's offer, according to a statement from Dell.
Now the ball is back in HP's court.
Worth the Price?
At this point, whether HP will counter is anyone's guess. At $24.30 per share, 3Par may be overvalued.
From a strategic point of view, though, 3Par is a highly desirable company, said Dave Hill, an analyst with the Mesabi Group.
"There are two ways of looking at value. One way is how financial analysts measure a company's value," Hill told the E-Commerce Times. "Yes, from that perspective, 3Par is too expensive now. Companies that are looking at their business from a 10-year point of view, though — the way Dell and HP apparently are doing — see 3Par as a way to transform their operations and product offerings. They know it will add much more value in the long term than what might be gained — or lost — from a short-term view."
Cloud Storage
There are some competitors to 3Par that the losing bidder could try to buy, said Vanessa Alvarez, an analyst with Frost & Sullivan. These include Compellent Fluid Data and Isilon.
Xiotech might also be a contender, according to Hill.
3Par is the top company in this space, however, both analysts acknowledged.
"They are the darling on the dance floor right now, and they are leveraging everything they can to get top dollar for their sale," Alvarez told the E-Commerce Times.
The other companies can't match 3Par's total package, she added, which includes a good distribution channel and tight product integration, not to mention the product set itself.
Dell, in particular, needs 3Par's high-end storage system for customers that are looking to move to the cloud, she said. "That trend is why both Dell and HP are lusting after 3Par."
Eyes on HP
HP needs 3Par, as well, Alvarez pointed out, and its continued pursuit might be influenced by incentives that go beyond the product functionality.
HP is without a chief executive officer right now, she noted — but the company has taken pains to say it is operating smoothly, even without someone at its helm.
HP might rebid just to emphasize that it is business as usual at HP, speculated Alvarez.
Good Times
The bidding war for 3Par reflects tech-industry prospects in general, Alvarez said. "A lot of these companies have accumulated cash on their balance sheets and are now looking to buy. It is a good time to be a startup."
There is a lot of concern from a macro perspective about the economy, observed Hill — but the tech industry overall is doing well.
"Tech is healthy and it is growing," he said.