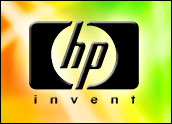 HP has made an eyebrow-raising counterbid for a data storage company that Dell is trying to acquire. Last week, Dell made a play for 3Par, offering US$1.15 billion. HP has topped that offer with its own bid of $1.6 billion — a 33 percent premium on Dell's $18 per share bid, and a huge premium for 3Par, whose shares were trading at $9.65 before Dell made its first offer.
HP is without a chief executive at the moment, of course, which has fueled speculation about the reasons behind the company's bid. Theories range from the company wanting to distract attention from its disgraced former CEO by making a bid for a company it was eyeing anyway to HP merely seeking to keep 3Par's technology out of its rival's hands.
Then there is this possibility: "HP may also be signaling that its strategy is clear, and it will execute on all fronts including merger and acquisitions — even without a permanent CEO," N. Venkatraman, a business professor at Boston University, told the E-Commerce Times.
The danger with that as a primary motivation, he said, is that HP may wind up overpaying for the company.
A Cloud Driver
It is easy to see the value 3Par has for Dell, said Charles King, principal of Pund-IT.
"The technology that 3Par delivers is related to highly virtualized storage systems that are typically deployed in cloud computing server provider environment," he told the E-Commerce Times. "From a product strategy standpoint, 3Par could fit well within Dell's existing storage strategy in that it gives the company a higher-end product set that is complementary to its cloud offerings."
Also, Dell has traditionally been a significant player in the cloud space, added King, being the first vendor to establish a cloud-specific unit. This acquisition would only add to its bona fides.
A Case for HP?
The case for HP is less clear.
When Dell made its offer for 3Par, rumors had been circulating that HP was considering one as well, King said. After Dell made its bid, the speculation then morphed into a theory that the only reason the company did so was to take advantage of the confusion in the wake of former HP CEO Mark Hurd's dramatic exit.
"I haven't seen any substantiation for these rumors," King said.
Of the two companies, Dell would benefit the most from the acquisition, he noted, leading him to draw the conclusion that HP merely wants to keep 3Par's technology away from Dell.
"It's not as good a fit for HP because its storage strategy is not as well-focused as Dell's," King explained. "I am not sure what plan it may have for 3Par."
The fact that HP is without a CEO elevates the deal's supposed importance to HP, King also noted — meaning there is an assumption that 3Par must be seen as key to HP's plans if it is willing to forge ahead with a bidding war without a CEO in place.
However, even if HP has identified some core strategic reasons why it must pursue 3Par right now, it is hard to imagine how they top the clear downside of the course HP is now on, King said.
"It is not particularly wise to spend a billion plus or more on a company before you actually hire someone to provide a strategic vision for your company," he observed.
"Acquisitions are difficult in the best of times," King continued. "Trying to execute an acquisition and then in the middle of that bringing on board a CEO and assuming he or she can make it all work verges into the realm of science fiction."
IBM Plays a Role
HP's view of the market, though, goes beyond Dell, Venkatraman pointed out. There is also IBM.
It's true that HP is paying — assuming 3Par's board accepts its offer and Dell doesn't make a counteroffer — a significant premium for 3Par, he acknowledged.
However, HP has long-signaled its intention to build the necessary pieces to be the leader in enterprise IT services and go up against IBM, Venkatraman said, and 3Par is part of that.