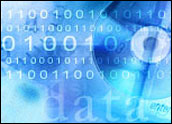 More than ever, knowingly or unknowingly, consumers disseminate personal data in daily activities. Credit and debit card transactions, ATM visits, Web site browsing and purchases — even mobile phone use — all generate data downloaded for analysis and customer profiling. Collectors may use this data to enhance customers' experience, but may also share information with marketers more focused on customer acquisition.
All Harrah's Entertainment in Las Vegas, Nev., does with data captured through its Total Rewards loyalty program is fashion more relevant marketing communications for casino guests. It uses sophisticated technology to produce super-targeted messages depending on members' preferred Harrah's location, dining habits and game-specific play.
Harrah's has not formed data alliances with other marketers through which its customer profiles might flow, nor does it purchase external data consistently. "We are using internal data to be more efficient and better for the customers," says David Norton, senior vice president of relationship marketing.
A Question of Ethics
However, news of data breaches and instances of mortgage applicants being categorized as "risky" after the merging of inaccurate credit bureau data with commercial demographic profiles has begun to make consumers aware of the long and intimate practice of data mining. "What's alarming to me isn't the strategies companies are applying for their own benefit, but the large, large companies forming data alliances for someone else's benefit," says Allen Nance, president of e-mail marketing communications and CRM firm Mansell Group in Atlanta.
"Among my client base, these issues are very sensitive," says Emma Warrillow, a customer intelligence and data use consultant based in Toronto. "I am frequently in boardrooms where we ask one another 'How would the customer feel? It may be legal, but is it ethical?'"
Nance cites product registration cards as a prominent example. While the consumer who purchased a new dishwasher may think she's submitting her appliance information directly to Kenmore, in fact, a sizeable data management agency provides the service to Kenmore for free so that it might receive consumer data and sell it elsewhere. Companies' willingness to sell data is increasing, Nance tells the E-Commerce Times, and will collide with consumers' push to control that data which applies to them.
Where's Privacy Among Priorities?
"The dramatic growth of powerful computing and communication technologies enables this data to be stored, manipulated and utilized more easily and effectively than ever before," says Amartya Bhattacharjya, director of segment management at Unica in Waltham, Mass. "As with any powerful technology, the negative consequences of data mining are often the result of its unregulated, ineffective and misdirected use."
There is no threat to a consumer when a familiar product or service provider uses his or her transaction history and other data to compose personalized e-mails or customize its Web site upon the consumer's subsequent visits. "That creates great consumer services and enhances experiences," Nance says.
However, profiling is happening outside of existing B2C relationships. "Nobody's talking about it, but all of these data mining technologies are creating psychographic profiles of people's behaviors and habits," he continues. Now credit reports — straight financial profiles — are mixed with behavior profiles and farmed out to third-party agencies. "They take a little bit of information about my shopping at Brooks Brothers and my travel records and my Kenmore washer, and that scares people," he says. "It shouldn't be ethical to create a behavioral profile of somebody you don't interact with."
"If data miners are given free reign on the available personal consumer data, their actions can result in the infringement of privacy and sufferings of the consumers," Bhattacharjya agrees. "Violation of privacy in data mining mostly happens in two scenarios. One, where consumers have the choice of providing businesses [with] their information but lack understanding of how their data will be used, who has access to it, how long the data will be kept [and] whether they can later correct or remove the data," he tells the E-Commerce Times.
"The other scenario is when consumers have enough information, but they are not in a position to negotiate with companies," he continues. "As a result of incursions into their personal space, consumers have rallied for stronger government regulation and new technologies to help preserve their privacy."
"Smart marketers are serious about adhering to the relevant regulations," Bhattacharjya says.
Trust Between Customers and Business
In the United States, the Direct Marketing Association has telemarketing- and direct mail-related initiatives in place. TRUSTe Web sites feature a symbol to indicate compliance with requirements on types of data gathered, data use, mining practices and dissemination. Independently, many Web sites offer opt-out boxes along with their privacy policies. Proposed federal policies would require sites to enable consumers to opt out of data collection and mining activities.
Additionally, Bhattacharjya says, the same breakthrough technologies that have advanced data mining and unethical marketing practices can be used to bridge the trust gap with customers if only data that improves marketing and service to customers is captured, if it is kept clean, up to date and secure, both internally and externally.
"Given the gravity of the regulations and the risk of losing credibility and brand value through noncompliance, businesses need to realize that privacy is the single issue that can shut down their practices," he cautions.
"Many companies already make it a best practice that data miners do not have access to personally identifiable information," adds Emma Warrillow, a customer intelligence and data use consultant based in Toronto. "Most data mining applications don't need information such as names, addresses and account numbers to do their magic, so separation can be made between the data work and the application."
"It is imperative that we train data miners to understand the power of their talent," she continues. "They are the trustees of customer/constituent information and need to realize the responsibility that carries."
"By performing data mining within the bounds of privacy regulations and informed consent, customers will appreciate the value of being targeted with meaningful and personalized offers based on their individual needs and circumstances, and in return be more willing to provide data about themselves," Bhattacharjya concludes optimistically, summing up the marketing promise of CRM.