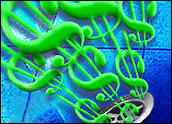 Daily Discount Coupons: Pay Dirt or Raw Deals? – Part 3
Somewhere in the suburbs of Washington, D.C., I just know the owner of a certain day spa is rubbing her hands with glee. You see, on New Year's Day morning, as I was blearily checking my emails, I clicked on one of the many group buying sites to which I subscribe and saw an offer I simply couldn't pass up: 65 percent off services at a local high-end establishment. Thrilled with the bargain, I barely registered the deal's triple digit price tag (hey, it's a day spa and I planned to spend the whole day there). Presto, it was mine.
On I went with my life, with my luxurious day at the spa put on hold for a day when I could work it into my schedule. That day finally came, but when I clicked on my coupon again and read the fine print, I discovered it was good only for six months. Yes, my day had come just after the coupon expired.
I suppose I could try to have it redeemed anyway, but for me — a daily deal junkie if there ever was one — my loss is tempered by the value of the object lesson it provided: It's not a bargain if you don't use it. Or need it, for that matter. Or really want it — or ever considered buying it until you saw the offer.
Deep Discounts
Without a doubt, the group buying model has upended consumer expectations of what constitutes a bargain. The discounts offered on these sites tend to be far deeper than typical retail promotions, Dan Hess, CEO of Local Offer, told the E-Commerce Times.
"The average discount across all categories is 53 percent off of the normal selling price. In some cases it is considerably higher," he said.
In health, medical, beauty and dental services the average is 62 percent, Hess added.
Despite initial fears of having their brands tarnished by association with a discount site, luxury brands are flocking to this model, he continued. For certain consumers (OK, me) that combination can be particularly deadly. The price tag is high in terms of actual dollars but easily dismissed as you start calculating all the money you have "saved."
They are, in effect, the Web 3.0 version of electronic crack.
Needs vs. Wants
That these sites so easily lead to impulse buying is a problem with this retail model, Jordan Amin, chairman of the National CPA Financial Literacy Commission, told the E-Commerce Times. "In theory, they are beneficial: They offer great savings."
The problem is, consumers don't always use them as they should be used.
No fewer than 23 million Americans, or roughly 10 percent of the adult population, have purchased a coupon from an online site like Groupon or LivingSocial in the past year, Amin noted, pointing to a survey conducted earlier this year by the American Institute of CPAs.
Of the survey respondents, 49 percent said that they used the coupons for items they needed, while approximately the same proportion, 48 percent, said they used the online coupons for items they just wanted to have.
"Everyone likes a good deal, but if you are getting a good deal on something you never would have purchased in the first place — well, obviously, it isn't such a good deal," concluded Amin.
This view is supported by the results of a recent study of online shopping habits commissioned by RetailMeNot.com.
Consumers view daily deal sites as different from online coupons, it found.
Sixty-eight percent of daily deal users reported using daily deal sites for impulse rather than planned purchases, compared with 39 percent of online coupon website users.
Online shoppers seem to intuitively know where to go for the bargains: coupon sites, with 82 percent of their users citing these as the best channels for discounts on everyday purchases.
In addition, 76 percent of those who use both coupon sites and daily deal sites believe they save more money in the long run with coupon sites than with daily deals.
Much of this activity will die down once the novelty of the group buying sites wear off, Hess speculated. "We saw the same kind of behavior with eBay and online auctions 10, 15 years ago. People spent too much sometimes, because they were new and fun to use."
Second-Hand Deals
A term has already been coined for the affliction plaguing these buyers, noted Eran Davidov, cofounder of Lifesta: "Groupon anxiety."
People suffering from Groupon anxiety will stay up until midnight to see what the next day's deal is to make sure they are able to grab it, Davidov told the E-Commerce Times. (Note to readers: At least I waited until the morning to make my high-priced impulse purchase.)
"Then you have severe buyer's remorse," he said.
Davidov would know — these are essentially his people right now. Davidov and fellow entrepreneur Yael Gavish established Lifesta after a friend wasn't able to use a Groupon purchase when she was visiting New York.
"She bought a meal at a restaurant and planned to use it on her next trip," Davidov said, "but the restaurant was closed for the week she was here because of a kitchen fire."
That led to the birth of Lifesta, a clearinghouse for selling unwanted daily deals.
Sellers upload the digital coupon to the site and set their price. The company charges 99 cents per listing and receives 8 percent of the sale price.
It's not a perfect solution for remorseful buyers. Only about 50 percent of the inventory listed actually sells. It does, however, address a need that has clearly developed as the group buying market has taken off.
"We are growing by leaps and bounds," Davidov said, pointing to a growth rate of 50 percent each month since the site launched in July 2010. "There is a huge demand for this."