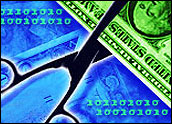 Daily Discount Coupons: Pay Dirt or Raw Deals? – Part 1
On a single day in March earlier this year, The Orange County Register's website generated US$188,000, mainly by selling nearly 5,457 customers on its daily deal: a Catalina Flyer catamaran round-trip ticket for $34. A portion of the revenue was generated by a side deal.
For an industry poised to reach $3.9 billion by 2015, the Register's take was not that significant, although it surely was a big deal to the publisher. It also was a momentous occasion for the back-end vendor that fueled the sale — Analog Analytics. Its white-label Bigger Better Deal program incorporated on-air radio promotions, in-house media, and Facebook and Twitter pages to promote the transaction, with the end result being the highest single-day haul for the company.
If you haven't heard of Analog Analytics, you can be forgiven. It is one of the hundreds — close to an estimated 500 — daily deal-oriented companies that have come to market, eager to grab a piece of this suddenly explosive industry. And as they do, they are tweaking, refining and even reinventing the daily deal model introduced by Groupon and LivingSocial.
Who are these companies? They are niche sites, vertical sites, lifestyle sites, flash sale sites, destination sites — and white-label providers that work with local media.
The market had to evolve in this direction, Sertan Kabadayi, assistant professor of marketing at Fordham University, told the E-Commerce Times. "After a while, all of these sites become something like spam. If you have signed up for several, it becomes too much to go through them."
As with advertising, if the deal offers are presented to people most inclined to take them, both sides win, he said.
Time to Market
Perhaps the highest-profile segmentation that is occurring in the daily deal market now is based around time — that is, the sites give the companies participating in the deal options as to when and how long the deal is valid.
It make sense: Companies, especially restaurants, have been overwhelmed by the response, on occasion. The deal would hold more value if the restaurant could control the timing of customers coming in — preferably targeting a point in the day when supplies are high, staffing is available and customer flow is otherwise low.
Groupon Now is one example. Recently introduced by site, it is designed for mobile consumers who are looking for spur-of-the-moment offers.
LivingSocial is also reportedly exploring this concept through a pilot project in the Washington, D.C., area.
Another example is DailyGobble.com, a niche site that offers restaurant deals for off-peak hours. It debuted this spring in New York with 330 restaurants on board.
The Budding Flash Sale Category
Flash sale deal sites are another high-profile example that are on the verge of becoming a category onto themselves, BIA/Kelsey analyst Peter Krasilovsky told the E-Commerce Times.
Flash sales events are typically limited to about 48 hours. They can be found among most top brands and in all kinds of fashion categories.
"This model is the next-generation form of e-commerce and mobile-commerce," Paul Hurley, CEO of Ideeli, told the E-Commerce Times. "This is how consumers want to shop. They want the deep discounts that Groupon and LivingSocial introduced, but they don't want to have to figure out or watch for when they are introduced.
How Many Niches Can an Industry Have?
There seems to be no end to the differentiation in the daily deals industry as reflected in these few examples:
The Big Players
For all the variety, imagination and ingenuity that characterize these smaller players, it is nevertheless the largest ones that are expected to set the tone for the industry. These include Groupon and LivingSocial, of course, and to a lesser extent BuyWithMe.
There are two new entrants, though, that have the potential to realign this market.
One is AT&T, which is poised to roll out a discount site in in Los Angeles, Atlanta and Dallas-Fort Worth through its YP.com subsidiary. With its 95 or so million wireless subscribers — not to mention formidable local sales force — it can't be dismissed as just another Groupon clone.
"AT&T has the largest sales force in the U.S. — people who can go door to door down Main Street," Krasilovsky said. "So imagine these people — every time they sell a Yellow Page ad, they also see if the company is interested in scheduling a daily deal."
The other is Facebook, which refined its approach to this market with the recently released Social Deals, available initially in San Francisco, San Diego, Dallas, Austin and Atlanta.
An earlier project, Facebook Deals, was renamed "check in deals" when Social Deals launched. The latter, as the name suggests, is now focused on check in offerings. Social Deals, for its part, has been designed for businesses that don't want to wait for precious and crowded real estate on Groupon, et al. Offered through the company's Facebook page, the deals can also be paid for via Facebook Credits.
"Facebook's entry into the space is meaningful because it has world's largest volume of users and they also potentially can use Facebook Credits as new transactional agents," Krasilovsky explained. That potentially is huge for small businesses, which always want to be paid as soon as the deal is contracted for."
Indeed, payment is one of the problems some companies have with this model, which will be covered in the next installment of this series.