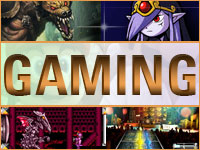 It turns out that the video game entertainment category is not recession-proof after all, judging from the NPD Group's most recent monthly report. Retail sales games in July — the fifth straight month to register a decline — plummeted to US$848.8 million, a 29 percent drop compared to this time last year. That was far worse than the 15 percent decline analysts had expected.
NPD did not return the E-Commerce Times' call requesting comment in time for publication.
How Deep?
That's not to say the notion that video games were recession-proof was merely a myth waiting to be debunked. It was the depth of the recession that reversed the positive trend in the category, according to Michael Goodman, an independent gaming and digital media analyst.
"In a shallow downturn, yes, you will see increased sales of video games and such products as DVD movies because people are nesting," Goodman told the E-Commerce Times.
A recession as severe as this one, though, is a different matter, with all bets off as to which consumer goods categories — outside of food and other basic necessities — will survive.
"At a certain point, after job loss, home equity loss and foreclosure, people don't have any discretionary income," remarked Goodman.
The video game sector has not been spared from layoffs either.
"Here in the San Francisco Bay area, we have a periodic dinner with video game industry executives about every two months," said Mark DeLoura, a video game technology consultant with Satori.
"I remember when the recession was starting to hit late last year, and people were saying the video game industry was recession proof, I went around our small table and seven of the nine people were employed," he told the E-Commerce Times.
Two months later, only two out of the original nine still had a job, DeLoura said. "At that time, sales were still strong, but companies were shedding employees and projects in an attempt to batten down the hatches and prepare for the coming whirlwind."
Triple Whammy
The video game category is also dealing with industry-specific issues that are hurting sales. In general, Q2 is a slump period even in stable times, Goodman said, but right now, the industry is in the middle of a console product lifecycle. Because it has been several years since the Wii, PS3 and Xbox 360 were released, sales of games are naturally low.
It also should be noted that the video game industry's traditional business model is in upheaval, DeLoura said. Selling games on a disc or cartridge in a box at a store is fast becoming the "last-generation" means of distribution. Also, the newer sales models — downloads and subscription services, for example — fog statistics.
"As we've all seen, 'World of Warcraft' is making a ton of money through subscription revenue, a handful of companies have made quite a lot of money selling iPhone games, and a few companies — Zynga, SGN, Playdom, Playfish, etc. — are making good money making social network games tied to services like Facebook," noted DeLoura, "but there isn't a good tracking system for this information."
There are more mundane reasons for the sales slump as well.
There is price fatigue on the consoles, observed Michael Pachter, managing director of equity research at Wedbush Morgan Securities.
There have been no price cuts for PS3 since fall 2007, nor any for Wii since its launch in fall 2006, he told the E-Commerce Times. There is also a more casual, and therefore seasonal, mix of console owners right now.
From February through June a year ago, gamers were treated to a a phenomenal release schedule; this year's lineup has been unimpressive thus far, Pachter pointed out.
Indeed, there is a sense that game developers have pulled back on releases this year, with few if any delivering the blockbusters that are so important to goosing sales, Kurt Scherf, principal analyst with Parks Associates, told the E-Commerce Times.
Improving the 2009 Environment
Despite the bleak performance of the past five months, the video game sector is likely to turn around — perhaps as early as this year.
"The slowdown in sales is primarily a cyclical trend expected to ramp back up as the economy slowly but — hopefully — surely improves, and manufacturers introduce updated models," Stephanie Ethier, a senior analyst with In-Stat, told the E-Commerce Times.
The release schedule will also be improving — dramatically — as early as this month, Pachter said. There will be "great games every month, and a differentially strong schedule in the back half of 2009 compared to the back half of last year."
Furthermore, manufacturers will cut prices — the PS3 will likely sell for less, with perhaps a better value package at the same price from Microsoft and Nintendo — which should help reverse the price fatigue factor, predicted Pachter.
"Finally, the casual crowd that is seasonal will pick up the pace of buying when the holiday season starts, generally September [or] October," he said.
Visions of Sugar Plums
Indeed, gamers should prepared to be wowed this holiday season, said Stephen Smith, attorney with Greenberg Glusker Fields Claman & Machtinger.
The video game business is very holiday-heavy, in general.
"When there is a horrible economy going on at the same time, the publishers put even more emphasis into the holidays," Smith told the E-Commerce Times.
Basically, publishers are holding their best titles — even if they were otherwise ready to release earlier — until the holiday season," he said.
As a result, there has been a very low number of "AAA" titles released during the first half of 2009. In other words, it is not simply that demand is down — it is that the supply of the best product is beingheld.
It is a smart move in the long term, because the hard-core console game business depends in large part on the franchise nature of a video game property, noted Smith.
"If you have had a successful franchise, the last thing you want to do is release the next great game in that franchise into a market that has low demand overall," he explained, "because it might result in thatfranchise being viewed as performing poorly. It is better to wait until you are sure the demand is there — either because of the holidays or because the economy is recovering — putting off the associated costs as well, rather than risk hurting the franchise permanently with an underperforming release in the summer of 2009."