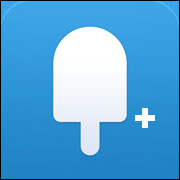 Social commerce website Fancy has racked up US$53 million in funding from investors including American Express and actor Will Smith, according to press reports citing a July 3 SEC filing.
The company currently is valued at $600 million. Fancy reportedly brings in about $3 million per month, and its backers include Twitter cofounder Jack Dorsey.
The cash from its most recent round reportedly will be used to help expand Fancy's online store, which sells a broad range of products including quirky gadgets, home goods and apparel. Some of the popular items currently featured include a scooter with an attached cooler, a foldable bike helmet, and a hot dog toaster.
Users locate items of interest on other online retail sites and then post them to Fancy. Visitors can click on an item, indicating they "fancy" it — similar to Liking something on Facebook — and the products that receive the most interest are displayed more prominently on the site. Any of the products found on Fancy can be purchased without leaving the site.
The company personalizes the online shopping or gift-giving experience by offering customized recommendations. Users can fill out an online form with a detailed description of the type of item they're looking for, as well as their desired price range, then receive an email with ideas for gifts available on the site.
Crowdsourcing Commerce
Fancy likely drew much of its investor attention when it revealed it was bringing in $3 million per month in revenue, but a smart investor would also be impressed with the way it optimizes its customer interactions, said Ron Rule, CEO of Coracent.
"I love things that are brilliantly simple, and Fancy takes the cake," he told the E-Commerce Times.
"While eBay, Amazon and even some of the smaller shopping cart solutions are developing complex predictive algorithms to try to get inside their customers' heads and figure out what products they'll like, Fancy gets to circumvent all of that because users just tell them what they like and can buy it right there."
Fancy's users also are more likely to be loyal customers, checking in to see what other savvy shoppers have found or to post more finds of their own, said Mitch Joel, president of Twist Image.
"Loyalty isn't about clicking on an offer," he told the E-Commerce Times. "Loyalty is about building the true relationship."
Mixing Pinterest and Amazon
Fancy's crowdsourced catalog of unique items found on the Web has drawn comparisons to Pinterest, the popular social site where that lets users "pin" images such as recipes, workouts, decorating ideas and style tips to their personal pages. The two sites display many similar products and both target users who are going to spread the word about their online finds.
Pinterest and Fancy differ in the way they think of their users, though, said Coracent's Rule. Fancy has always attempted to monetize its customers in the same way that Amazon has, for example. Pinterest, on the other hand, hasn't integrated purchasing directly with its site.
Some brands may have figured out how to maximize the return on their Pinterest presence, and the company has started to offer more deals to marketers to help them drive purchases via the site, but users can't get a gift recommendation, buy it and ship it all without leaving Pinterest.
It's still too early to tell whether Fancy will be a longlasting model of success in a relatively new social commerce space, Rule added. However, if the recent round of investor interest continues, it could be paving the way for a new social commerce business model.
"The Fancy has already overcome the obstacle of figuring out what products buyers want," he noted, "and I think we'll see efforts from Pinterest and Amazon to get in on this style of pure consumer-driven e-commerce."