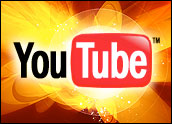 A new ruling in Viacom's US$1 billion lawsuit against Google has privacy advocates fretting that the case may further erode privacy online, even if it's eventually settled.
Judge Louis Stanton of the U.S. District Court for Southern New York ruled that Google must provide Viacom with information from its database, including users' YouTube login IDs, the videos they watched, and the time they watched them.
Rebutting Google's Claims
Viacom wants the data in order to rebut Google's claim that user traffic to copyrighted content on YouTube is just a small part of the site's overall traffic. Last year, Viacom sued Google, alleging that it allowed nearly 160,000 copyrighted clips to be viewed on the popular video-sharing Web site without authorization.
Google hit back with a multi-pronged rebuttal: It invoked the DMCA's safe harbor provision; argued that users create their own content from the disputed material; and contended that Viacom would be stifling the free exchange of information by restricting its use.
By requesting the user information, Viacom hopes to cut off the legs of Google's main argument, said Kevin Levy, co-chair of Gunster Yoakley's technologyand emerging growth companies practice groups.
Up in Arms
"Viacom appears to be looking for evidence to support its claim that one, maybe Google isn't taking videos down properly, and two, that copyright-protected content is being viewed more than user-generated work," Levy told the E-Commerce Times.
Given that the case hinges on whether Google is financially benefiting from the viewing of copyrighted material on YouTube, it is understandable that the judge ordered it to turn over user information to Viacom as part of discovery, he said.
What's surprising is the extent of the judge's ruling. In such cases, aggregated information typically would be enough. "Google could provide data that shows a certain video was watched 1 million times, 64 percent of the viewers were male, and viewers were spread out across the country," Levy suggested.
Giving Viacom the right to pick through the details of individual viewers' habits on YouTube, he said, "is what has the privacy advocates up in arms. This is a big issue for them."