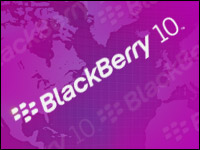 BlackBerry announced that an unnamed customer has placed an order for 1 million BlackBerry Z10 smartphones, making it the largest-ever single purchase in its history. Shipments are to begin immediately.
BlackBerry executives hailed the order as a "tremendous vote of confidence" in BlackBerry 10.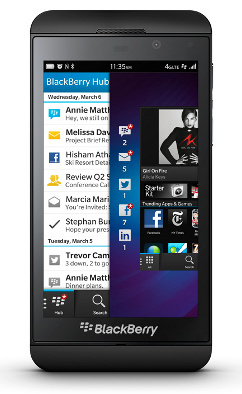 BlackBerry Z10
A Drop in the Bucket
However, applied to total sales, the number is not very significant, suggested Andreas Scherer, managing partner ofSalto Partners.
In the last quarter of 2012, Samsung sold more than 60 million phones, including the popular Galaxy S III and Galaxy Note II models. Apple sold almost 48 million iPhones in the same quarter, he noted.
"Even Nokia sold 4.4 million Lumia smartphones in Q4 2012," Scherer told the E-Commerce Times.
Nonetheless, the number is huge for BlackBerry, said Scott Snyder, president and cofounder of Mobiquity.
"This order will make a big near-term difference for RIM, given it is now selling about 6-7 million devices per quarter," he told the E-Commerce Times.
What's even more significant about the order is that it suggests BlackBerry may have finally started to reverse its fortunes with its new OS and device line-up.
In addition to promoting its new BB 10 operating system, BlackBerry has been emphasizing its strong history of security. The sheer size of the million-device order suggests it came from a government agency or huge multinational company — in other words, an entity that would be highly sensitive to security.
A Secure Status
There is little doubt of BlackBerry's security bona fides, Rob Enderle, principal of the Enderle Group, told the E-Commerce Times.
"BlackBerry has the only volume platform designed from the ground up to be secure," he said. "There are a lot of companies and government agencies that have security requirements that the other platforms can't meet, largely because the OS was designed against a consumer requirement placing ease of use over security."
Meanwhile, malware against Android is growing at an estimated 41 percent annually, and firms like McAfee are regularly demonstrating how easy it is to penetrate the other platforms, Enderle continued.
Many IT managers are increasingly afraid that both a breach and being found negligent for it are a given with the other products, and they would like to avoid that potentially career-ending event.
"This purchase is likely the result of one or more of these entities realizing that the policies that surround them still require a BlackBerry level of security and protection," said Enderle.
BlackBerry's focus on separating personal and work data on its new devices is proving to be a strong selling point, said Bruno Scap, founder and president of Galeas Consulting.
With BlackBerry 10, work information is kept separate, as personal applications cannot access work information, and work information can't be pasted into personal applications or emails, he said.
"While BlackBerry may never regain its previous popularity, its unique combination of features makes it attractive for certain types of organizations, like governments and those in tightly regulated industries," Scap told the E-Commerce Times.
A Significant Signal?
"If BlackBerry shows patience and slowly rebuilds it reputation for making secure and scalable devices, and at the same time keeps up with developments in the user application space, it has a good chance of doing well long-term," Scap predicted.
Still, the 1-million order is just a data point, said Salto's Scherer — not necessarily an augur of more and better deals to come.
"One swallow doesn't not make a summer, one football game doesn't make a season, and a 1-million cellphone order does not quite make a serious contender in the mobile cellphone business," he said.
Still, a beginning has been made, Scherer acknowledged. "Perhaps this order indicates that things are finally changing towards the better over at BlackBerry. We can always hope that there will be more news like this from the company."