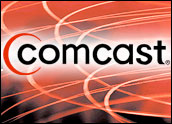 Comcast announced Tuesday it will pay US$16.7 billion to acquire General Electric's 49 percent stake in NBCUniversal.
Comcast currently controls 51 percent of NBCU, which it picked up from GE in a deal that was finalized in 2011. The agreement was structured to allow Comcast to eventually acquire 100 percent of NBCU, and it decided to accelerate that process.
Comcast will pay $1.4 billion for the properties that house NBCU operations, including 30 Rockefeller Plaza in Manhattan and CNBC's headquarters in New Jersey. The deal is expected to close by the end of March.
Investors liked the news. Comcast's stock climbed more than 6 percent on Tuesday following the announcement and was trading around $41.25 going into Wednesday afternoon.
Comcast did not respond to our request for further details.
Cream of the Crop
Comcast's decision to pursue NBCU ownership shows that the media company understands the direction the market is moving, said Peter Koeppel, founder and president of Koeppel Direct. Consumers now have more options than just sitting in their living rooms and watching cable on a television set — they're turning to wireless streaming from mobile devices, DVD and streaming services such as Netflix, and specialized video-on-demand features.
Comcast's move to make sure it is present in all areas of the industry could lead to a huge payoff, said Koeppel.
"I think this positions Comcast as a leader in its marketplace," he told the E-Commerce Times. "Competitors such as Time Warner and Cablevision decided to separate content from distribution, but Comcast recognized that owning both content and distribution will add valuable revenue streams. If they can take advantage of their situation and continue to grow the various units of NBC, I see them becoming the leading entertainment company."
Trying to Get Ahead of the Curve
Taking advantage of that situation will be difficult, however, said Alfred Poor, author of the HDTV Almanac and analyst with GigaOM Pro.
"With Comcast owning NBC — which is active with Hulu — and then trying to make deals with Netflix and Amazon on the streaming side of things, while still trying to put together cable packages that will be in competition with other networks, it makes a messy situation messier," Poor told the E-Commerce Times.
Comcast has the tools, however, to balance both its established place in the cable network industry and its new acquisitions with NBCU, said Koeppel. It's just a matter of playing those cards correctly. Comcast needs to focus on building ratings for NBC, while also expanding its other business ventures, such as theme parks, the movie business and other entertainment content.
It also needs to build out its own offerings that fit in better with the evolving entertainment market, he added.
"Since Comcast controls both entertainment content and distribution, it is uniquely positioned to build its video-on-demand and mobile entertainment presence. Since content is now being consumed through a variety of platforms, including mobile devices and tablets, Comcast has the ability to allocate content to the platforms that prove to be most profitable moving forward," Koeppel pointed out.
No one has quite figured out what those most profitable platforms will be, said Poor. In that sense, any acquisition by a cable company right now could be risky. If it has to happen, though, Comcast's move to vertically integrate makes a lot of sense.
"This move puts Comcast in a much better position to benefit from the shift to different entertainment models," he said. "They are going to control what's going on all the way from production to distribution. It's risky, but it puts them in a better position than other cable providers who will have nowhere to go if the current model crumbles."