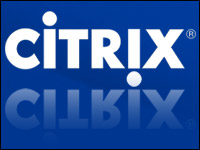 Citrix is acquiring privately held Bytemobile, a provider of data and video optimization applications for mobile network operators. The deal will give Citrix exposure to a burgeoning market — mobile infrastructure — and extend its reach to points around the world.
The acquisition builds on a partnership the two companies announced earlier this year in which they combined Bytemobile's Smart Capacity technology with the Citrix NetScaler line of cloud networking applications. When this deal closes, Bytemobile will continue as an independent product group within Citrix, serving its far flung customer base of global mobile operators.
"Prior to this year, Citrix was almost nonexistent in the mobile arena," Azita Arvani, principal of the Arvani Group, told the E-Commerce Times. "With the strategic partnership and now with the acquisition, Citrix buys its way into the mobile industry, and they get to brag about having operators as customers."
Both companies' boards of directors have approved the deal, and it is expected to close in Q3. Terms of the acquisition were not disclosed.
"This is a large leap for Citrix — not only in the technology it is acquiring, but also in the end customers they are aiming at with this endeavor," Charles King, principal of Pund-IT, told the E-Commerce Times. "The fact that they will remain as a standalone business unit shows they are making a solid commitment to the mobile space."
All the signs, in short, point to the transaction being a significant deal for Citrix, he said.
Taking Aim at Mobile Operators
Citrix is getting a huge boost by acquiring the technology and customer base in this space instead of building it out organically. Bytemobile's mobile operator customers support more than 2 billion subscribers and process more than 20 petabytes of data traffic through customer networks every day.
Its offerings allow mobile operators to differentiate data service plans on such factors as quality and subscriber usage. Citrix sees its own cloud expertise as complementary to this technology and customer base, especially as networks move to LTE.
Under their existing partnership, the two have already collaborated on a product called the "Bytemobile T1100 Traffic Director," which scales mobile networks and apps via the Citrix NetScaler platform. The goal of the acquisition is to provide more expansive services and products to mobile operators around the world.
The acquisition will result in a lot of synergies in product development, said Chris Koopman, COO of Bytemobile, who will become VP and GM of a new service provider platforms group at Citrix.
Leveraging the synergies provided by NetScaler will be the nearest-term result, he told the E-Commerce Times, "but we see many additional opportunities in different areas as well. As devices proliferate and multimedia search grows, we see huge opportunities and huge challenges for mobile operators. By being part of Citrix, we will have the resources to scale more quickly."
Robust Demand
Certainly, the need for solutions in this field is robust, as consumer demand for mobile data services is insatiable, said Sunil Marolia, VP of product management at Smith Micro Software.
"Operators need to take several approaches to address those needs, since 4G buildouts and additional spectrum" will never fully meet them, he told the E-Commerce Times.
"The fact that Citrix is making major investments in this area is evidence that the problem is not just a consumer issue, it's also an enterprise issue," said Marolia.
"Enterprises need secure session persistence across multiple network types, including private and public WiFi and cellular networks, which becomes more important as more apps move to the cloud," he explained. "Only a combination of intelligent network solutions working with intelligent client solutions on smart devices can support this growth, and operators that aren't investing now in these strategic approaches are going to struggle."
Taking Aim at Mobile Is a Smart Move
Moving into mobile in general is a smart move for Citrix, King said — and acquiring Bytemobile specifically is very smart because of its extensive product portfolio.
"This particular part of the market is populated with small specialty firms with a narrow range," he noted.
"Usually they offer a single product that aims for optimizing a particular kind of data. The nice thing about Bytemobile is that the company has been in existence for a while," said King, "and by acquiring it, Citrix doesn't have to make a lot of one-off acquisitions to get all of the technology it needs."