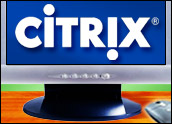 Citrix Systems is revamping its certification processes for engineers and architects to focus more on virtualization and provide an easier path to upgrade preexisting certifications. The updated certifications are Citrix Certified Enterprise Engineer for Virtualization (CCEE) and CitrixCertified Integration Architect for Virtualization (CCIA); in many respects, they are a continuation of the company's Administrator-level certifications.
Citrix developed these new certifications with the changing job market in mind, Julieann Scalisi, managing director of worldwide education at Citrix, told the E-Commerce Times. The company evaluated therange of skills that would be necessary for such positions and incorporated its findings into the testing methodology.
At the same time, it wanted to accommodate the existing base of advanced certificants, giving them an easier — and perhaps cheaper — path to updating their certifications, she said. The certifications range from US$150 to $300 per exam, so depending on the credentials sought, any savings can add up.
CCEE for Virtualization
The CCEE for Virtualization certification targets seasoned IT professionals with design and integration expertise who want to validate their operational planning skills.
Engineers who have not acquired any Citrixcertifications — such as the legacy Citrix Certified Enterprise Administrator (CCEA) certification — must pass a total of five exams: three Citrix Certified Administrator entry-level exams focusedon application, desktop and server virtualization; one advanced application virtualization exam; and one final exam covering integration of end-to-end virtualization solutions.
The final CCEE for Virtualization exam will be available at the end of September 2009.
CCIA for Virtualization
The CCIA for Virtualization track tests skills used to design strategic approaches to virtualization. In order to obtain a CCIA for Virtualization certification, candidates must first obtain the CCEE for Virtualizationcertification, and then pass one final exam. The final CCIA exam will follow the release of the final CCEE exam in Q4 2009.
For the first time, Citrix Education also rolled out update paths for certified CCEA and CCIA professionals. Holders of the CCEA do not have to pass the required Administrator-level exams; rather,they only need to pass the final CCEE for Virtualization exam.
Existing CCIA certificants will need to pass both the final CCEE and CCIA for Virtualization exams. Citrix is assuming that with this change inrequirements, these professionals will have proven they have the necessaryadministrator-level skills, Scalisi said.
However, the update options will be available for a limited time forthose holding current advanced certifications. When Citrix makes thenew CCEE and CCIA exams available in Q4 2009, it will also announcethe date of expiration for multiple legacy CCEA and CCIAcertifications.
Good Housekeeping Seal
As virtualization permeates more of the economy, such vendor-provided certifications are becoming more important, Charles King, principal of Pund-IT, told the E-Commerce Times.
"In the line of who knows the most of a given technology, the vendor usually sits on top of food chain," he remarked.
Even if a company or person hasa particular skill set, having the certification provides an enormousbenefit, according to King. It gives the partner a hook to hang its Citrixhat on with their own clients.
"It says, 'We have gone through theproper training,'" noted King. "It's not a hugely complex process, but it does helpto instill a sense of confidence in the product and service."
For virtualization in particular, this is key.
"It is becoming moredeeply embedded in data centers," King observed. "Still, though, in many places,especially in [the] SMB business range, the utilization of virtualizationtechnologies is broader than I think some of the actual service andmaintenance skills are. So, a certification program like Citrix'sshould help reach a broader audience."
For industry watchers, the rollout of this program also provides aninteresting clue about Citrix's own approach to the virtualizationmarket, added King.
"There seems to be a certain amount of confusion in the market overwhat Citrix is doing with the XenSource assets it purchased," hesaid. "People assumed there were some obvious leverage points betweenCitrix's traditional desktop offerings and the virtualizationofferings. People assumed they would leverage XenSource assets tooffer their desktop solutions in virtualized environments."
Despite the increased activity in the virtualization market overthe last year, Citrix has been relatively quiet — or at least quieterthan people expected it to be, King continued. Their newcertifications may be a sign that Citrix is ready to leverage XenSourcein the commercial market.