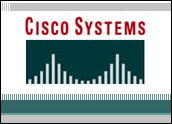 In a move that demonstrates consolidation among players in the burgeoning world of Web 2.0 development, Cisco Systems paid US$135 million to buy Reactivity, an XML specialist that's been selling products for only about five years.
Cisco, in announcing the acquisition, said its clients — as well as major software vendors — are moving away from the client-server model and "evolving" to the more interactive service-oriented architecture (SOA) paradigm.
XML, and Simple Object Access Protocol (SOAP), are becoming the main communication and data exchange technologies powering this transformation, noted Cisco.
The networking hardware giant said Redwood City, Calif.-based Reactivity is at the leading edge of the XML development realm which is "transforming the World Wide Web from a collection of relatively static Web sites to a services rich computing platform."
Adding Faucets to the Plumbing
Reactivity makes XML gateways that ease the deployment of XML and Web services. Since Cisco pretty much "owns the plumbing" space for enterprise networking, it makes sense for the company to now move into selling other products that rely on Cisco networks to interact, Enterprise Strategy Group Senior Analyst Steve Duplessie told the E-Commerce Times.
"There's been a transformation occurring in earnest over the last five years," said Duplessie. "We've moved on — from 20 years ago and being completely centralized, to the client-server phenomenon. That's when the [networking] tentacles were required. Now the next wave is all about SOA, Web 2.0 and distributed application environments that execute in all sorts of points of the infrastructure. As that phenomenon continues to occur, Cisco already has all the touchpoints connected."
Cisco can use a company like Reactivity "as a way to leverage the value on systems somebody already bought," he added.
Cisco said it is committed to growing the Application Networking Services (ANS) Advanced Technology segment as part of its Service-Oriented Network Architecture (SONA) strategy.
ANS brings to customers "application-aware services to improve the availability, performance, and security of applications delivered from the network platform," according to Cisco.
Good News for Startups
The purchase of Reactivity is another sign of consolidation in the Web 2.0 field, as big fish continue to gobble up smaller players, Ron Schmelzer, senior analyst at ZapThink, an advisory firm focused on service-oriented architecture and Web services, told the E-Commerce Times. It also demonstrates Cisco's commitment to broadening its horizons beyond its foundation as a networking hardware vendor, he suggested.
"They've been trying to do stuff around this whole AON (Application-Oriented Networking) thing and I would say it really hasn't been that much of a success," Schmelzer claimed. What's unknown is whether AON's lackluster performance for Cisco is due to the company's inability to push it through its existing channel or due to product functionality, he said.
By bringing a proven XML vendor into its house, Cisco will certainly have the wares. So if it still struggles in making Web 2.0 inroads, it will not be due to lack of product, said Schmelzer. "Now that they have Reactivity, we should see if they are successful. When you acquire a company for $135 million, obviously you want a return on your investment," he declared.
Far Beyond Network Hardware
Cisco appears to be heading toward a new identity as a "communication infrastructure company" along the lines of Alcatel-Lucent, Schmelzer noted, and it will also be competing for Web 2.0 dollars with IBM, which in 2005 purchased DataPower, another a small XML appliance shop.
"When you are a few-billion-dollar company, you've got to figure out where to grow," said Schmelzer. "You can't really keep selling the same stuff."