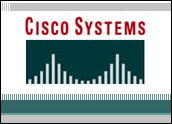 Cisco has announced its intention to acquire Tidal Software for US$105million in cash and retention-based bonuses.
The privately held company makes intelligent application management and automationsoftware. Cisco says that the company's line willenhance its data center product and service delivery offerings.Customers will essentially be able to better optimize theperformance of business applications and automate best practices withthe addition of Tidal to Cisco's portfolio.
The acquisition will also allow Cisco and its ecosystem to developadditional partner-led services, the company said.
Welcome to the Machine
When the acquisition closes, Tidal Software will become part of theCisco Advanced Services organization. The acquisition, subject tostandard closing conditions, is expected to close in the fourthquarter of Cisco's 2009 fiscal year.
The acquisition follows on the heels of a slew of new products andservices Cisco introduced this month that fall under an initiativeCisco calls the "Unified Computing System." This strategy is to unitecomputing, networking, storage access and virtualization into ascalable, single system.
Unified Computing
"The most interesting piece of this deal is that Tidal offers toolsand applications that can monitor and determine performance ofapplications running on networks — including those of SAP and otherenterprise vendors," Charles King, principal of Pund-IT, told theE-Commerce Times.
In the grander scheme of things, he continued, the Tidal Softwareacquisition will prove to be a critical piece on delivering end-to-endsystems capabilities in Cisco's Unified Computing initiative, he said."What Tidal offers Cisco is a critical piece of service delivery toachieve this goal."
Consumer Play
Cisco is also making a play for consumer-oriented technologies, GregSterling of Sterling Market Research told the E-Commerce Times.
As an example, he pointed to the networking giant's recent acquisition of Flip Video camera maker Pure Digital Technologies for a whoppingUS$590 million in stock.
That deal is expected to close by the fourth quarter of Cisco's 2009 fiscal year. Flip Video products are tailored for Web 2.0 aficionados.They're equipped with FlipShare, an application that allows users toeasily organize and edit videos and then share them instantly online.
What these two acquisitions say about Cisco is that the company is notlimiting itself to any one strategy, Sterling noted. "It also hasrecognized the recession as the perfect buying opportunity to moveaggressively to embrace a broader range of services and to get gooddeals."