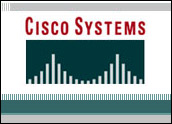 Cisco will have completed its acquisition of Norwegian video company Tandberg once the compulsory acquisition for the company's remaining shares is closed. Cisco is acquiring the firm for US$3.3 billion — after its initial offer of $3 billion was rejected by shareholders.
The compulsory acquisition will be effective at close of trading Monday. Cisco already owns 91.1 percent of Tandberg's shares, having acquired them during the so-called voluntary offer stage.
The deal, which received regulatory approval from both U.S. and European authorities this March, will expand Cisco's footprint in the video conference industry — a space that has been consolidating while also increasing in importance as the recession has curtailed business travel. Video conferencing — especially the high-end, sophisticated technology that Tandberg offers — has become an important substitute.
Indeed, during the conference call discussing the acquisition, Cisco Senior Vice President for Emerging Technologies Marthin De Beer noted that video conferencing has been used as a last-minute alternative for companies grounded by the cancelled flights in Europe due to Iceland's recent volcanic eruptions.
Advantageous Timing
"This, clearly, is a good thing for Cisco," N. Venkatraman, a professor of management at Boston University, told the E-Commerce Times. The company's reasons for pursuing Tandberg were quite sound — and as he also noted, the deal's closure is very timely given the travel disruptions.
As of this moment, Cisco is leading the market, in terms of product development and functionality, Venkatraman said.
"There will certainly be alternatives that come to market — but right now, no one is offering anything that is in the same realm as Cisco," he said.
Access to High-End Market
Cisco made its first bid for Tandberg in October; shareholders indicated that its offer of $3 billion was not sufficient.
Cisco's motives were clear: The company already had an extensive portfolio of video-conferencing products and services, including its Software as a Service acquisition WebEx. The company viewed Tandberg as a way to establish a foothold in the high-end hardware segment of the market.
Cisco's plans for its new acquisition call for the establishment of a telepresence technology group that will be headed by Tandberg CEO Fredrik Halvorsen, who will report to De Beer.
Tandberg's video endpoints and network infrastructure solution will be integrated into Cisco's collaboration product portfolio, from desktop to telepresence.
Accelerating Trend
The deal is going to lead to new functionality and development around video communications, Mitchell Hershkowitz, solutions manager for converged communications at Dimension Data, told the E-Commerce Times.
"We have already seen a huge uptick in visual communications solutions, and this will accelerate that trend as Cisco puts its R&D budget behind it," Hershkowitz said.
There will likely be more proliferation of video in the enterprise, he added, such as more desktop video offerings, and better integration. "The big thing I think we will see is better communication outside the firewall — that is where video is going to really grow exponentially. The same way we are able to make a phone call now without thinking about it, we will be able to place a video call in a few years."
Consolidation in the Sector
The deal is also illustrative of the consolidation in the space.
Shortly after Cisco made its initial bid for Tandberg, PC peripherals maker Logitech announced plans to acquire LifeSize Communications for $405 million in an all-cash transaction.