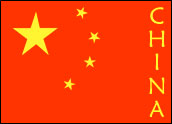 China has announced it will adopt a digital TV broadcast standard that will combine two systems developed by the Tsinghua University and Shanghai Jiaotong University.
The decision, made by the Standardization Administration of China following a review of the short list of submitted proposals, will be the mandatory broadcast signal for such operations in China, beginning next August.
Part of the Whole
The selection of this standard, GB 20600-2006, buttresses a growing body of opinion that China's economy is becoming more insular, with authorities placing new restrictions — in areas that range from trade finance to direct investment — on foreign companies that seek to do business or operate in the country.
More narrowly speaking, the standards-setting process in the country, and its apparent preference for domestic standards as opposed to international ones, has become a cause for concern by U.S. companies, Erin Ennis, vice president of the U.S.-China Business Council in Washington, D.C., told the E-Commerce Times. "It puts foreign companies operating in China at a disadvantage, as well as Chinese companies that are seeking to operate in export markets."
She pointed to the ongoing debate between the U.S. and the Chinese government over China's pending wireless encryption standard — WAPI, or Wireless Authentication and Privacy Infrastructure. "China has yet to implement WAPI but they have announced in recent months a variety of initiatives that encourage Chinese companies to develop a domestic standard," she said.
These discussions have been part of the ongoing U.S.-Chinese bilateral trade talks. One concession the Chinese have made is a decision not to make WAPI an exclusive standard — meaning products that adhere to other standards can be sold and used in the market.
China's policies, though, have its limits in the market, Ennis added, citing industry statistics that show Chinese consumers tend to purchase cellular phones based on international standards. "There is the official policy and then there is what the consumers want," she said.
Future Problems?
Nonetheless, the standards-setting process in China is of growing concern to companies. On Wednesday the Council released its annual membership survey. In general, it found that U.S. companies are optimistic about their China operations. Certain areas, however, including standards-setting, do represent barriers to market.
The survey found that only 8 percent of respondents noted an improvement in this area while 12 percent said there was either a deterioration of existing problems or the development of new ones since last year. Most, though, reported no changes at all.
"This issue may grow in importance over the next few years," the survey concluded, "as the PRC government launches a new initiative to promote 'independent innovation' by domestic companies [which] may lead to more standards-related conflicts, such as competing wireless standards."