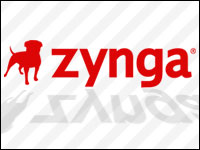 Zynga said this week that it is slashing 18 percent of its workforce in an effort to better allocate costs as it attempts to develop more gaming hits across multiple digital platforms. It will eliminate about 520 positions by August.
Cutting Zynga's "brothers and sisters" was necessary but not something the company ever expected to face, CEO Mark Pincus noted, especially since its culture was focused on growth.
That growth has been more difficult to sustain as gamers have been turning away from computer screens and toward mobile devices to download, play and engage with games.
Zynga has made several moves to become more competitive in the mobile gaming space, but it has been difficult for the company to regain momentum. In its most recent quarterly report, Zynga acknowledged the competitive and evolving field, predicting a second quarter outlook that fell short of Wall Street expectations.
Tumbling Stock
The maker of social gaming hits like FarmVille is still confident it can provide a winning experience for mobile gamers, according to Pincus. In fact, the cost-trimming measures will give its talent the cash needed to develop the next big hit, he said.
Investors weren't energized by Zynga's cost-cutting efforts, however. The company's stock tumbled 12 percent following the announcement on Monday, closing the day at US$2.99, and it hasn't rebounded since then. As of mid-day Wednesday, shares were still trading around the $3 mark, a major drop from its $10 IPO price in 2011.
Zynga did not respond to our request for further details.
Misplaced Hopes?
Zynga is in a position where something must be done, Ted Pollak, senior gaming analyst at Jon Peddie Research, told the E-Commerce Times.
The social gaming company thrived off big hits like FarmVille while it enjoyed preferential treatment on the Facebook platform, but momentum in the industry has shifted, and Zynga hasn't proved it can go with the flow, he said.
The company bet on some real-money gambling initiatives late last year, as U.S. regulators began to relax some of the laws restricting online gambling.
Investors initially sent Zynga's stock skyward after it announced the Internet gambling strategy, but if there are profits in the space, it will be a while before they're seen, Pollak noted.
"Zynga was able to raise significant capital due to the rise of social network-enabled video games," he explained. "Now that social gaming has shown its limits, Zynga may want to consider expanding into different gaming genres and monetization models, and not rely completely on advertising, micro-transactions and misplaced hopes for wide legalization of online gambling."
Don't Stick a Fork in It
It's still too early to tell whether the layoffs and increased resources toward mobile development will be a winning strategy for the company, said Pollak.
Zynga has instituted other cost-trimming measures in the past, but none as severe as slashing 18 percent of its workforce.
If Zynga truly can direct extra capital toward development in the important mobile gaming space, though, it has an established base that could restore some of the traction from its initial popularity and make it one of the more successful players in the industry, said Raphael van Lierop, founder of Helm.
"Zynga still has a huge number of monthly players it can leverage if it is eventually successful at executing on a mobile strategy," he told the E-Commerce times. "I don't think Zynga is done."