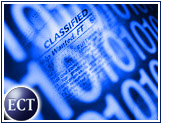 When it comes to recruiting top talent, Internetcompanies face a much different picture than they dida few years ago.
In those days, workers gleefully quit their jobs with brick-and-mortarcompanies to sign on with Internet startups.
They were lured by the promise of lavishexpense accounts, casual work environments, lucrativestock-option packages and the excitement of getting inon the ground floor of the dot-com revolution.
Those heady days are long gone. "Tech workers aren'trushing to work at dot-coms in the way that they weretwo to three years ago," Alan Hoffman, a technology jobsexpert at Monster.com, told the E-Commerce Times.
Stability Counts
Whereas Internet startups once could take their pick oftop talent, many potential recruits now are opting forthe security of more established companies, and they arewilling — sometimes even eager — to embrace a morestructured work environment.
For that reason, dot-coms are focusing less on thingsthat used to attract potential hires, like casualdress codes, lavish lunches and frequent parties.
"Dot-coms are not quite as willing to convey thefree-wheeling image they did a few years ago," Hoffman said.
Traditional Approach
According to Jamie McCleary, an analyst with People3, the IThuman resources branch of research firm Gartner,dot-coms have shifted toward a traditional approachto recruiting. In particular, they have moved awayfrom stock-option packages in favor of old standbys– base salary and benefits.
"The whole options game has blown up in many people'sfaces," McCleary told the E-Commerce Times. "Forpeople who are contemplating a switch to an Internetcompany, there is an interest in equity, but it won'tbe the primary factor."
Although stock options are still a viable option inrecruiting younger, less risk-averse people, security is key for older executives. "It all comes down toguaranteed compensation," McCleary said.
However, McCleary added, dot-coms still have something extrato offer potential employees — cutting-edgetechnology. A Web company with an innovative planmight be able to lure workers with the prospect ofbeing part of something truly original.
"That is something that would be very enticing to a techworker," McCleary noted.
Background Check
The hiring process itself has become more traditionalas well. "When dot-coms are hiring [now], the hiring processlooks a bit more like it does at other companies. Theyare doing multiple interviews and making sure they getjust the right person — not someone who is just therefor stock options," Hoffman said.
Potential employees also are looking at differentcriteria, including who has invested in the company, howmuch money it has, who the managers are, and what sortof commitment they have made to bringing the companyto profitability.
"You really need to look at the company almost as ifyou're putting your own money into it," Hoffman said."There's no getting around that it's a risk, and youwant to assess what kind of risk there is."
Despite the risks, however, a lot of people in the technology field are out of work and will consider any opportunity.
"The hiring managers are in the driver's seat now," Hoffman said. "They are able to be quite a bit more selective than they have been."