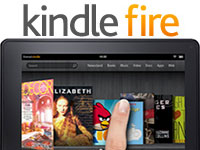 Amazon's Kindle Fire debuted Wednesday morning with much fanfare. Many of the tablet's specs were already known, leaked or widely suspected, leaving little to wow the crowds — except the price point. The device is going to retail at an eyebrow-raising US$199, several hundred dollars less than the cheapest iPad.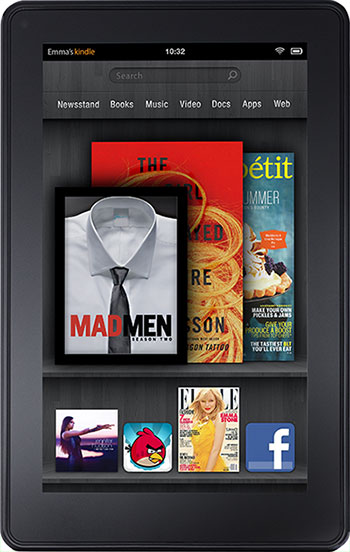 The Kindle Fire
Amazon also released three new versions of its Kindle e-reader, each aimed at a different constituency, and all at the lower end of the price spectrum. The new Kindles range from $79 for the most basic e-reader to $149 for the Kindle Touch 3G.
Tablet Economics
While the price points may be a happy surprise for budget-conscious consumers, the strategy has raised some questions. Does Amazon expect to sell the Kindle Fire at such high volumes that it makes its margin with the hardware? Or is it expecting the device to be a loss leader, with its margins coming from compatible content?
The answer will surely be unclear for a while — and certainly is not likely to be provided by Amazon itself, which is notoriously close-mouthed about such details. It is famous, for example, for lauding the number of Kindle books customers have purchased while declining to break out the different categories by sales revenues.
Amazon did not respond to the E-Commerce Times' request to comment for this story.
The Razor Theory
In this instance, though, it may be possible to make an educated guess about what's driving its Kindle Fire pricing strategy. The consensus seems to be that it's obvious: Amazon is following the razor blade school-of-thought — book, chapter and verse.
That theory refers to the classic consumer product the razor, which a manufacturer gets the consumer to buy, usually at a low price. Then the consumer is locked in to buying blades every month, usually at a premium price.
Shiny Blades
In this case, Amazon is going all out with its "blades." It is touting more than 100,000 movies and TV shows from Amazon Instant Video, which are available to stream or download, purchase or rent.
Amazon Prime Members have access to 11,000 movies and TV shows at no additional cost — and by the way, Kindle Fire comes with one free month of Amazon Prime.
There are more than 17,000,000 songs from Amazon MP3, priced at $7.99 for albums and 69 cents for a single.
Plus, there are 1 million Kindle books; 100 graphic novels, including Watchmen; hundreds of magazines and newspapers, including The Wall Street Journal, The New York Times, USA Today, Wired, Elle, The New Yorker, Cosmopolitan and Martha Stewart Living.
Here too, Amazon is dangling another limited offer freebie: Fire customers get a free three-month trial to 17 Conde Nast magazines, including Vanity Fair, GQ and Glamour.
It also is offering such popular Android apps and games as "Angry Birds," "Plants vs. Zombies," "Cut the Rope" and more.
In short, Amazon is going all-out with the classic razor-blade model, Azita Arvani of the Arvani Group told the E-Commerce Times. "All four Kindles have been priced aggressively for quicker device sales. Once the device is sold, the consumers will have to spend money on content."
Over the long term, Amazon will presumably recoup its initial loss from the hardware sales, she said, and actually earn profits as consumers keep buying content from Amazon.
One way to think of the Kindle Fire, Rob Enderle of the Enderle Group told the E-Commerce Times, "is as a device optimized to be an electronic Amazon catalog."
Cannibalizing E-Ink Devices?
One wild card in this game is what might happen to the Kindle e-ink versions as Amazon promotes the Kindle Fire. Until now, it has touted the superiority of e-ink for electronic reading. Will it lose a large segment of devoted e-book readers to the Fire? Enderle doesn't think so — at least not right away.
There are rumors that Amazon is getting ready to introduce a hybrid device relatively early next year that has both capabilities.
"Until then, buyers will need to make a choice," said Enderle, "but they can buy both types of Kindles and still be at a far lower price than one iPad."