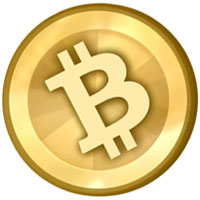 California Gov. Jerry Brown on Saturday signed a measure that legalizes the use of bitcoins and other virtual currencies in the state. The law repealed previous legislation that specified only "lawful money of the United States" could be used in California.
"Modern methods of payment have expanded beyond the typical cash or credit card transactions," the new law states, and a change in legislation was necessary to ensure that alternative currencies could be used for the "purchase of goods and services or the transmission of payments."
The law does not single out bitcoins, perhaps the most-widely circulated virtual currency of the moment, although it notes the huge following it has generated. It uses the term "alternative currency" to describe a wide range of possibilities that include points and coupons.
"Long before the introduction of digital currencies, various businesses have created points models that reward consumers with points for completion of various tasks such as spending a certain dollar amount, or even by purchasing points with dollars," the law reads. "These point systems effectively operate as currency allowing the consumers to buy a retail item or pay for some type of service."
Official Stamp of Recognition
The law is viewed as a de facto legitimization of bitcoin that will help to push it further into the mainstream, especially as more and more retailers and service providers, including high-profile companies such as Overstock.com and Dish Network, begin to accept bitcoin as payment.
"Absolutely, California's legislation will move bitcoin more into the mainstream," David Johnson, CEO of Strategic Vision, told the E-Commerce Times.
California is a forerunner of trends like this, usually followed by other states, he pointed out.
Also, Brown has become a role model for both political parties in practical governorship, Johnson said. "He is seen as someone who understands what needs to be done, and the fact that he signed the legislation squarely puts it into the mainstream of debate."
'Closing a Loophole'
Critics of the currency movement are less than impressed by California's move.
"Only sovereign nations, not individual state actions, determine legitimacy of currency," Mark T. Williams, a professor in the Boston University School of Management, told the E-Commerce Times.
"The legal actions taken by lawmakers in California were done to close a unique legal loophole relating to gift cards and other forms of money and are not a specific endorsement for bitcoin," he said. "Unlike the U.S dollar and all other sovereign-backed currencies, bitcoin is not legal tender, and no one is required to accept it when settling private or public debts.
Unlike the U.S dollar, individuals can refuse to accept bitcoin as a legitimate means for satisfying debts, Williams noted.
As well they should, he warned. "Today it is supposedly worth (US)$600, tomorrow it could be worth nothing. The value of bitcoin remains in the eyes of the beholder and not supported or endorsed by a sovereign-based legal structure."