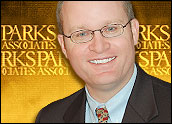 Many video providers, particularly in the television and movie spaces, made significant strides to provide their content via a growing number of on-demand channels, including the Internet, in 2005.
For video providers, the decision to embrace on-demand distribution was born as a response to both the opportunity and the dilemma posed by broadband Internet and DVR growth. Although the peer-to-peer distribution of content is still far less prevalent for video than for music, it is clear that many video producers (Walt Disney, et. al.) want to proactively address the potential for piracy by releasing a growing number of titles via legitimate on-demand channels.
Also, many video providers see a true opportunity for on-demand content that goes beyond a US$1.99 download to include advertising models and the development of complementary programming specific to mobile platforms, such as the mobile phone.
Different Categories
Parks Associates provides different categories of broadband video-related services. We define the categories by examining the offering that each service provider makes available (TV shows, movies, etc.).
We also define the categories by business models. For example, DVD + Electronic Delivery, Broadband Video Providers, and Hardware + Content services are mainly all user-paid services. In other words, consumers pay directly for individual content or for subscriptions for these services.
On the other hand, Broadcaster Initiatives, Portals, and Web TV business models mainly center on advertisement-supported content.
(click on image to enlarge)
What It Means
As we examine these main categories, we have the following thoughts as key takeaways:
The movies-only services have underperformed. The low sales price for both Movielink and Moviebeam (to Blockbuster and to Movie Gallery, respectively) indicates that these services have been woefully lower in revenue generation than originally planned.
DVD rentals complemented with online offerings. For the foreseeable future, the fortunes of Blockbuster and Netflix will be tied to offering both DVD rentals through the mail and complementary electronic content through the Internet. Blockbuster's go-to-TV strategy is still unclear, but Netflix indicates that it has invested $40 million into the space in 2007, and its strategy will be unveiled in 2008.

Blockbuster has been equally reticent about how exactly the Movielink acquisition will impact its business, only saying that it sees electronic distribution as an important part of its business.

Broadcast networks are reporting early success for their online offerings. Companies such as NBC Universal and Disney/ABC indicate that their efforts to launch video sites (which became available in late 2006) have been a success so far, under two key metrics. First, they report that putting primetime TV episodes online has not resulted in cannibalization away from primetime TV itself. An NBC Universal executive indicates that 78 percent of its online users are simply using the Web to catch up on episodes that they missed on TV.

Disney/ABC officials note that they are getting a good demographic profile of the user (average age is 28), and 84 percent of users can remember an ad when surveyed later. Disney says that 92 million shows have been requested since the company launched its online offering in September 2006.

Web TV is going to be a hot category in 2007 and 2008. The high-profile launches of companies such as Joost and Veoh Networks will generate strong interest. These companies are focused on providing a high-quality viewing experience, both from a content choice standpoint as well as how the video is displayed online. These companies see significant opportunity to generate revenue through ad sales.
Portals will be emphasizing more choice and leading with business models. AOL video recently unveiled a new look and feel for its AOL Video service. Companies such as Google, MSN and Yahoo will be targeting a higher-quality video experience and focusing on ad-supported content.
There will be a renewed emphasis on linking content services to hardware. A key inhibitor to the growth of the broadband VoD market to date has been the lack of both easy and high-quality connections between the VoD service and the TV. We expect to see an increase in products and services aimed at connecting content to platforms in 2008 and beyond.
---
Kurt Scherf
is vice president and principal analyst for
Parks Associates
.
---