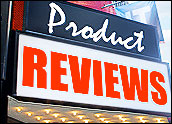 It's no secret that an awful lot of TV shows and movies can be found on file-sharing networks like BitTorrent and Kazaa. It's also no secret that the producers of those shows really, really hate it when people share them without permission.
Is there a way for content makers to cash in on what is a clear consumer desire? Two main draws of using file-sharing networks to trade videos are cost and convenience — pay nothing, watch whenever you want. If content providers were to meet those two conditions in a legitimate portal that wouldn't put its users at risk of a copyright lawsuit, would viewers mind a little bit of advertising thrown into the mix?
Several organizations are attempting to find an answer to that question with online services that give both parties a little of what they want — convenience for consumers and tight control for producers. NBC and News Corp. have partnered to create Hulu, many TV networks offer shows for free on their home Web pages, and services like Apple's iTunes and Amazon's Unbox sell TV show downloads for a few dollars apiece.
Another portal,Joost, became available recently as a free public beta. The company generates revenue through advertising and has signed deals with various content providers in order to license TV shows, movies and music videos. Users can view all content for free. The result is a service that makes its ads fairly easy to ignore while offering a wide — though at times odd — array of content.
Straightforward Interface
Watching Joost is a simple matter of visiting the site, downloading a viewing application (compatible with Windows XP, Vista and Mac OS X) and creating an account. The account requires a working e-mail address, but no credit card information — this is a free service.
Once you've registered, you can tune in on any of the service's channels. Moving the cursor around the screen makes a control panel appear. It contains the usual slider bar and pause/play controls common to many media programs, as well as icons on the left, right and top of the screen. Clicking the icon on the left side takes you to the Explore menu, where channels and categories of channels (Animation, Drama, Films, etc.) are listed. There's also a bar in Explore for inputting search terms.
Content is divided into more than 200 channels. Some are devoted to an entire show, some have very few programs to sort through, and others are much more robust and varied. A function at the bottom of the Explore menu invited me to create my own channel by dragging icons into the frame, but no amount of dragging got me anywhere with it.
You can also navigate programs through the viewer screen using the directional arrows on the keyboard.
What's On?
While finding and selecting shows on Joost is fairly simple and straightforward, the content itself is a true crapshoot. You really never know what you'll find. Some shows are quite popular; others seem to have come from the 3 a.m. timeslot on some long-forgotten cable network from the late '90s. Sometimes clicking on a show will get you a message telling you, "Oops, channel unavailable."
CBS and Viacom poured some US$45 million into developing Joost last May, and the two companies make their presence known in the lineup. Several prime-time CBS shows can be found (as well as an entire channel devoted to "CSI"), and Viacom's MTV and Comedy Central both have Joost channels.
That doesn't mean, though, that one can find any CBS or Viacom show at all. It's difficult to predict which shows might find their way onto Joost and which won't. Searches for "60 Minutes" and "South Park" both came up flat. A search for "Survivor" produced what looked like a full-length and current episode, but clicking on it produced another "Oops" message.
Movies tend to be older and largely of the "cult" variety. If you like films with titles like "Attack of the Giant Leeches," you've found your place. There are also a few channels devoted to independent films. The 62 music channels carry videos from around the world.
Joost's hodgepodge mix of shows and movies may actually be something of an asset. Some users will likely check out the service just to surf channels and find out what's on.
Medium Definition
Unlike a download service like iTunes or Amazon Unbox, Joost streams video to the user's computer, meaning you cannot save it to a hard drive or port it to a personal media player unless you use some sort of workaround application.
My Internet connection was at 54 Mbps, and a show would start playing about three seconds after I clicked on it. Fast-forwarding requires a little rebuffering, but that too only took a few seconds. Video usually played smoothly. About once per program it would momentarily freeze, but it quickly righted itself.
Image quality was decent at full screen, though not as sharp as the downloads that can be purchased through a service like iTunes. It was better looking than what can be had at CBS' own Web site, where users can watch previously aired shows, but it was a far cry from anything one might consider high definition.
Playing the Ad Game
When I heard about Joost, one of the first questions that came to mind was how they would handle advertising. Would it be able to wedge ads into programs without being too distracting, or would Joost's commercials be disruptive and annoying?
I found them to be highly tolerable. The shows are sponsored by a variety of brands (gum, shampoos, e-commerce vendors, etc.), and most feature extremely short commercial breaks. The slider control is disabled when an ad is playing, meaning the user can't just skip over it; however, the commercials that I saw were so short that — given the lag associated with rebuffering — I probably wouldn't have bothered to fast-forward, even if I'd had the option to do so.
A pop-up ad for the show's sponsor occasionally makes itself visible during the actual program. Whether it blocks out a portion of the video's frame depends on whether or not the show was recorded in widescreen format. The pop-ups sometimes invite users to click them in order to see a full-length commercial. I question how many people actually do this.
Joost's method for inserting commercials scores a low annoyance factor, mostly because the ad lineup is so very anemic compared with regular television — usually just one ad per break. This could change should Joost decide to beef up its menu beyond "Robot Chicken" reruns and drive-in cult classics. Licensing a greater variety of prime-time shows could necessitate a more aggressive strategy for delivering ads.
For now, though, the format is simple, and the deal is clear: Pay nothing, endure a few short commercial interruptions, and explore a limited array of both mainstream and offbeat content — and a whole lot of "CSI."