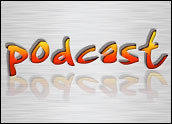 For years, the Xbox 360 and the PlayStation 3 have been gut-punching each other with price cuts while the Nintendo Wii just sits on the sidelines with a smug little grin on its face. While the two bigger consoles entered the market with huge MSRPs, the Wii planted itself at US$250 and stayed there for nearly three years, easily beating the others month after month in units sold.
But now that Xbox and PlayStation have reduced each other to heaving, $300 heaps, Nintendo has finally jumped in and knocked the price of its basic unit down to $199, which still probably preserves a decent margin. The move wasn't exactly unexpected, but Nintendo has only recently verified it.
This could set the video game industry up for a pretty brisk holiday season. Everyone's fresh off a price cut, there are some nice titles coming out, and people are at least talking about climbing out of the recession, if not actually making it happen. And here's something that may remind you of cushier times, like December 2006: Soon you may not be able to find any of these consoles on retailers' shelves. Supply chain issues may translate into shortages come November or December. So let's everyone load up the truck and get that eBay account warmed up. Happy hoarding!
---

Listen to the podcast (12:15 minutes).
---
Neutral Advocate
FCC Chairman Julius Genachowski put on some big heavy boots and stomped right into the political mine field of Net neutrality, the controversial topic that concerns how much regulatory power the government should have over the way Internet service providers control the tubes.
First, he wants to make the guidelines that the FCC already uses in managing Internet policy into official rules rather than just informal rules of thumb. Genachowski boiled those guidelines down into one succinct statement: "Network operators cannot prevent users from accessing the lawful Internet content, applications, and services of their choice, nor can they prohibit users from attaching non-harmful devices to the network."
Then he tossed in a couple more requirements for good measure: Service providers can't disfavor a service just because it competes with a similar service offered by that provider, and providers must be transparent about changes they're making to the basic functioning of the Internet. He's looking at you, Comcast.
As expected, reactions were strongly divided. Consumer advocacy groups cheered the chairman's stance, saying it's a strong sign that the commission plans to protect a free and open Internet. Service providers, on the other hand, say that government intervention in how the Internet is run will hinder innovation, cripple competition and ultimately hurt the consumer.
Family First
Palm still might have high hopes for its Pre, but the launch of the smartphone earlier this summer wasn't enough to turn the company's fortunes around — at least not overnight. For its first fiscal quarter, which ended Aug. 28, Palm's losses were four times what they were in the year-ago period. Just 500,000 Pres had been sold by the quarter's end, and Palm's revenue projections for Q2 fell short of analyst targets.
Palm predicts better news in the second half of next year. Even so, now is not the time for the company to hedge its bets. It's dropping Windows Mobile and devoting itself full time to devices running its own webOS — the new operating system that runs the Pre and Pixi smartphones. In abandoning WinMo, Palm is putting all its eggs into one OS basket, though it will save a bit on licensing fees.
So Palm's abandoning Microsoft, but at this point it's pretty debatable whether WinMo is a friend worth having. It's still tight with the enterprise, and major updates are on the way, but for now, other platforms are doing much more exciting things.
Developers are bringing new applications to users of other platforms every day, while Microsoft has been very slow to get its mobile application storefront up and running. According to Greg Sterling at Sterling Market Intelligence, "Microsoft has a challenge with Windows Mobile. It needs to create a consumer identity in the marketplace for the platform. So far, Windows Mobile has been subordinate to what the carrier does."
Testing the Webby Waters
Microsoft also looks to be a little slow to the punch when it comes to productivity Web apps, something companies like Google and Zoho have been hosting for years. But remember that Microsoft does have an incredibly popular client-based productivity suite under its belt, so there's a lot of power behind that punch, if the company can make it connect.
Redmond recently launched a limited preview program for Microsoft Office Web Apps, the lightweight online version of Office that it plans to eventually expand to widespread availability. Early tests are by invitation only, mostly from among users of Windows Live SkyDrive. The next step will be a public beta.
This gradual testing strategy can be slow and awkward at times — but so far, it seems to have worked alright with Windows 7. With that one, Microsoft managed to get massive amounts of feedback by letting anybody download a beta copy, then later a release candidate copy, for free. Early reviews of Windows 7 have been fairly positive, especially when it's compared to Windows Vista.
Phones From Big Pink?
Microsoft's big pink secret peeked out from behind the curtains again, this time in the form of a post on the 9to5 Mac blog, oddly enough. That's where Cleve Nettles reported that an unnamed source revealed that Microsoft is readying two new smartphones for CES next January as part of its so-called Project Pink.
What exactly Project Pink is all about is still a mystery, but last November, the word was that it involved a Zune phone. So far, there's been nothing more on that. Last year was when Microsoft bought Danger, which partners with Sharp to build the SideKick, bane of highschool teachers everywhere. So maybe these Pink things will come from Sharp's garage, if they come at all.
Whatever happens, Microsoft needs to get some kind of action happening in the smartphone realm, because not only has Palm dumped it, but HTC also looks like it's getting friendlier with Android and less interested in Windows Mobile.
Financial Power-Up
Not that it seems to need a whole lot of help lately, but Apple's financial situation may start looking even better soon, at least on paper. And it has nothing to do with a new product or a new marketing campaign or a case of Redmond, Washington, being swallowed into the sea.
Instead, it's all thanks to an organization called "FASB" moving the goalposts. The Financial Accounting Standards Board does exactly what the name implies — it sets the standards for how corporate bean counters should count the beans and draw up the financial reports they give to the public. They recently instituted a rule change that will take effect next June. It concerns how revenue is recognized for products that combine hardware and software. That could be a lot of things, but for Apple and some other consumer electronics companies, it means smartphones.
Once the rule kicks in, financial statements from Apple might appear to show remarkable year-over-year improvement, even though at least part of that will be due to paper shuffling rather than some as-yet-unborn iBauble.
Vapo-Tablet, Part Deux
While it's lagging in the smartphone space, Microsoft just may be getting a jump on its competitors with a tablet PC that someone might actually want to use. The tech blog Gizmodo posted photos and video of Microsoft's upcoming entry into the tablet market, a device called the "Courier." That's according to Gizmodo — Microsoft hasn't officially confirmed anything's in the works. If it's true that the device is in a late stage of prototype development, though, it could actually beat Apple to the market. No, Apple hasn't confirmed anything either.
But confirmation or not, consumers' imaginations have been on overdrive over tablets. The popular notion surrounding a supposed Apple tablet holds that it'll look like an overgrown iPod touch. This Microsoft Courier thing looks like it'll take different approach. It'll still be a touchscreen tablet, but it'll have two screens and fold up like a book. Also, the leaked images show a stylus — looks kind of 2002, but it might be convenient for detail work, providing the screens also take input from fingertips.
Since it's still unconfirmed whether this thing is even going to make it to market, pricing is completely up in the air. It's also unclear what sort of software it might use. Windows 7 has been built to support touchscreen devices, but it's still mainly designed for use with a mouse and keyboard. A form factor like what we're seeing in these Courier photos might require an OS that speaks touchscreen as its native language rather than something it picked up in high school.
No One's Leaving
When Oracle first announced its plan to buy up Sun Microsystems, it was a little unclear whether all of Sun's various technologies would get a seat at Oracle's table, or whether Oracle would chop it up, wrap the prime cuts and throw the rest into the dog food pile.
Of particular concern was MySQL, Sun's open source database technology that arguably competes with Oracle's own products. That's actually become a reason why European regulators aren't very enthusiastic about the acquisition as a whole.
On Tuesday, Oracle CEO Larry Ellison let shareholders in on a few insights. First, he thinks the deal will ultimately get the go-ahead, in part because a combined Oracle and Sun would be strong competitor to IBM. Secondly, he has no intention of spinning off MySQL, even though doing so might help soothe the EC, which has been holding up the deal while Sun bleeds losses of $100 million a month. Hanging onto MySQL does seem to match Ellison's stated goal of going head-to-head with IBM. David Boulanger of Frost and Sullivan told us, "Oracle is going to need every bit of the technology it acquires for its long-range plans."
DIY Cell Tower
For as long as there have been wireless networks, there have been customers grousing about spotty service. But AT&T has taken even more flack than usual over the last few months, perhaps in part because of its own success. The iPhone has been a big seller for it, and buyers like to use those phones — a lot. Puts quite the strain on the network.
Well, AT&T is working to catch up by building more towers, but soon, customers who live in an AT&T black hole will be helping the carrier along by opening up their wallets and buying a tower of their very own.
The MicroCell is something AT&T is test marketing in North Carolina. It's a little gadget you hook up to your home Internet connection. Once it's set up, it gives you a nice, clear 3G signal for voice and data that spreads out over about 5,000 square feet. It goes for $150, but if you're an AT&T landline or DSL subscriber, you can get a $100 rebate then pay $20 per month for unlimited calling capabilities from the MicroCell, if you so choose.
How'm I Doing?
Do you like advertisements? They don't get all that much respect, it seems. People buy Tivos to skip them, they download ad blockers to kick them off the Web browser, and every time a commercial gets a chance to shine on prime-time TV, everyone just stands up and leaves to go to the bathroom.
But without advertisers, it would cost Web surfers and TV viewers a whole lot more money to see that content. And believe it or not, the goal of the advertisers isn't to make you roll your eyes in disgust; they honestly do want to pique your interest.
So, what exactly are they doing wrong? And on the rare occasion when your interest is successfully piqued, what was it that made that happen? That's the information that Facebook's new deal with Nielsen is designed to uncover, and it takes a pretty direct approach. Facebook users can decide to answer a one- to two-question poll about various ads they're exposed to on the site. The polls ask some pretty broad questions: "Does this ad make you want to buy the product?" "How did you like its message?" "Is it easy to remember?"
Facebook says it doesn't bundle any of these voluntary responses with personal info; it just gives the answers over to Nielsen, Nielsen does its thing with analytics, and the marketers theoretically learn how to do better next time. Hope they have thick skin.