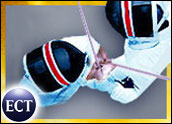 My sympathies to those out there who used last month's announcements from T-Mobile, AT&T and Verizon as an excuse to quickly jump ship from Sprint Nextel and sign a contract with someone else for an all-you-can-eat talk plan at US$100 a month. Sprint was the only major U.S. wireless carrier that day to not offer a similar deal.
Turns out it was biding its time, checking its numbers and preppingits own $100 plan with unlimited talk, text, data, Sprint TV, GPS, and other services. That's a much longer list of unlimited perks than any of the other guys offer.
Of course, a lot of people who part ways with Sprint these days say they're not so much running to a competitor as running away fromSprint's customer service. Also, the timing of the announcement coated the whole thing with an odor of desperation. It happened on the same day Sprint reported some horrid news to Wall Street — over the last quarter, it lost hundreds of thousands of subscribers, bled almost $30 billion in a Nextel write-down, and had to scrap dividends.
Still, Sprint's move only added credence to a popular viewpoint — that we're witnessing the early stirrings of a big wireless price war. Then Apple's CFO Tim Cook commented at a Goldman Sachs conference that his company isn't "married" to the idea of keeping AT&T as the iPhone's one and only U.S. carrier. If more carriers could legitimately support the iPhone, it gives one less exclusive advantage to a single player and puts more weight on price incentives.
More choices, lower prices — usually it's great to be a consumer caught in the middle of heavy price competition. That may eventually come to be the case here, but this price war's going to have to hit a lot closer to home in order to be any fun.
How Much Can You Eat?
First, there were the opening blows — three heavies going buffet-style on talk (and in T-Mobile's case, text). That might be a good deal if you're a 2,000-minute-a-month user who regularly oversteps your plan's limits. How many of those users are out there?Speaking to an ECT reporter in February, telecom analyst Jeff Kagan put the figure at only about 10 to 15 percent at most. The rest will do the math and figure it's not worth it. A few will be roped in by the allure of the word "unlimited" and buy a plan that's way bigger than what they need. That's fine for the carrier, but not for the consumer.
Sprint's new plan comes a little closer to practical usage. A comparable price plan with unlimited data from AT&T, for example, limits you to 900 minutes and doesn't come bundled with GPS, TV, or the other extras Sprint's tossed in. But like the others, this plan is for people who would actually save money by laying down $100 (plus taxes and all those ridiculous little fees) per month for their cell phone bills. This basically limits it to business executives and out-of-control teenagers.
In addition, even though all four companies' new plans hold limited appeal, most of the people who do sign up will be on the phone literally every minute of the day, burdening the network with just that much more activity. Meanwhile, everyone else pays the same as they did yesterday for incrementally worse service.
Finally, as nice as unlimited data sounds, remember that Sprint's plan for a 3G network, WiMax, has beenhitting its share of potholes. The technology behind itsounds impressive, but the rollout looks troubled. As the company gets stretched thinner and thinner, it's able to invest less and less money in developing WiMax. Meanwhile, other networks aremoving along with their own 3G capabilities. It might not seem like a big deal now (after all, the much-talked-about iPhone doesn't even use 3G — yet), but leaving another network to lock yourself into a two-year contract with Sprint just because it has an attractive data plan sounds dicey.
Locked Out by Lock-In
In fact, contracts are exactly what's standing in the way of a real, down-and-dirty price war.
Say all the major carriers were to start trying to undercut each other on plans that more people find practical. Or say they were to knock down the prices on these unlimited packages to more attractive levels. Existing customers can usually switch their plans without much trouble. However, a lot of customers of Carrier A — the ones Carrier B wants to steal away so badly that it's willing to starve itself by cutting its rates — are already locked into contracts.
This potential customer not only has to buy out of the agreement, but also has to consider whether his or her current phone works on the new carrier's network. If not, add the price of a new one to the total cost of switching. Granted, the new phone will probably be discounted … because the new carrier will probably require a new contract.
The way Apple has sold the iPhone may suggest a breakaway from that model. True, the only way to legitimately activate the phone is by signing on for two years with AT&T, and Apple will kill the phone if it finds out you've been cheating. Still, a buyer who intends to use an iPhone on a different network walks out of the Apple store having paid the exact same price for the device as a buyer who intends to take it home and activate it with AT&T. With most smartphones, signing a contract on the spot makes a $200-or-so difference.
The iPhone is a special case, though. It's an Apple product, so there's a fashion element that other phones can't match. Also, its $400 to $500 price tag may have discount built in, based on the assumption (or Apple's ability to convince AT&T) that a negligible number of users are hacking their iPhones to run on other networks. Apple wasforced to sell an unlocked iPhone in Europe for a time, and its price was an incredible 999 euros, or about $1,500.
For now, the wireless price war — if there is one — is limited to the small minority of users who spend over an hour a day, every day, on a cell phone. Even if price competition moves into more popular types of plans, new customers will still be difficult to shake back and forth between competitors, as they're forced to make 24-month commitments in what's already proven to be a quickly changing field.
Want to keep your options open by avoiding contracts? You'll have to pay more for the phone — probably about the same amount it'll cost you to break a previous commitment.
Price wars are great fun when it's something like Exxon vs. Shell. Not so much, though, when it costs you a few hundred dollars to get into the game.
Click here to e-mail Paul Hartsock.