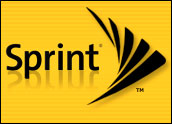 Sprint unveiled a US$29.5 billion loss for its fourth quarter, much of it tied to the lower-than-expected value of its Nextel acquisition. The company will not pay out a dividend to shareholders as it seeks to preserve cash resources while it tries to engineer a turnaround plan.
Sprint had previously warned the write-down and the massive loss were coming, but shareholders still punished the company on the news. In late morning trading Thursday, Sprint shares were down more than 8 percent to $8.24. The stock has been valued as high as $23 during the past year.
Though the loss was tied to a $29.7 billion write-down of goodwill on the Nextel purchase — the difference between the prospective and the actual value of the company — the operational news was not good. Sprint paid $35 billion for Nextel in 2004, then acquired several Nextel affiliates as well in a series of smaller deals.
Sparking New Concerns
Without the write-down and other one-time costs, profit would have been 21 cents per share, down from 26 cents the year before, Sprint said. Revenue fell 6 percent in the fourth quarter to $8.5 billion and revenue for all of 2007 was $34.7 billion, a 1 percent decline over the year before.
The news sparked new worries about Sprint's credit health and its ability to craft a turnaround plan that can be executed amid an economic downturn.
"The fourth quarter financial results reflect the challenges facing our wireless business," said CEO Dan Hesse. "Given current deteriorating business conditions, which are more difficult than what I had expected to encounter, these changes will take time to produce improved operating performance, and our near-term subscriber and financial results will continue to be pressured.
"We will have a difficult 2008 as we turn this ship around," he added. "This turnaround will not happen for many quarters."
Credit Worries
Sprint also said it had leaned on a revolving line of credit, borrowing $2.5 billion to assist with cash flow and to avoid the need to go back to tightening credit markets for additional loans in the near future. Sprint ended the fourth quarter with $19.7 billion in debt on its books.
"We are taking steps to increase our financial flexibility and mitigate refinancing risk by borrowing funds from a revolving credit facility and discontinuing declaring a dividend for the foreseeable future," Hesse noted. Sprint does not anticipate needing to borrow more money in the near-term.
More changes are coming, added Hesse, who intends to roll out initiatives to improve customer experience and make some operational modifications. "Strategic assessments and changes may take longer to complete."
Sprint's turnaround indeed will take some time, telecom industry analyst Jeff Kagan told the E-Commerce Times, adding that it could be a year before things are fully stabilized.
"Hesse says Sprint Nextel is a strong brand, but that it lacks relevance and a clear message," Kagan noted. Adding Nextel, which uses different technology than Sprint's network, may have added to that confusion among consumers, but Hesse said he believes the push-to-talk technology is one of Sprint's advantages in the wireless space. "The Sprint brand is strong, but needs to be rebuilt. Hesse seems to be taking control over the entire company and setting it back on the right track."
Still Churning
Sprint warned that it could lost as many as 1.2 million more postpaid monthly subscription customers in the first quarter of 2008 — a number that would outpace the total losses during all of 2007.
Sprint announced in January it would cut 4,000 jobs, and speculation is that more changes are on the way. On Thursday it also announced a $99 flat-rate plan, following on the heels of the other three major national carriers.
Sprint has seen wireless data revenue grow recently, but not enough to offset customer defections, noted Jan Dawson, a telecom analyst at Ovum.
Sprint also maintains a significant wireline business, which had been a drag on the company before its wireless performance began to lag. That part of the network remains a valuable asset, Hesse said in the conference call, but he did not rule out divestiture of certain assets as part of a larger strategic review.
"It will take some major changes to reverse the trends at Sprint," Dawson told the E-Commerce Times. "Before it can start growing again, it needs to keep customers from leaving in droves."
Hesse has a track record of innovative moves, dating to his work with AT&T Wireless in the 1990s, when he sparked the trend away from high over-use and roaming charges. It will likely take similarly bold moves to turn Sprint around now.
"Customers have left for various reasons and addressing all those shortcomings will be a difficult and time-consuming process," Dawson said.