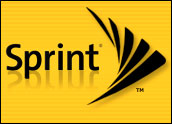 Sprint will write down nearly US$31 billion worth of goodwill value it has carried on its books since it purchased Nextel Communications in a deal that has failed to help the No. 3 telecom firm compete with larger rivals.
In a filing with the Securities and Exchange Commission, Sprint said that an annual internal review of the goodwill — the intangible value of an asset above the price paid for it — shows that the value it is carrying on its books now far exceeds the actual value of the acquisition of Nextel and a number of smaller affiliates around the same time.
"Based on the work completed to date, Sprint Nextel will be required to record a material, non-cash impairment charge that will represent a substantial portion, and potentially all, of the goodwill recorded on its balance sheet," the company wrote in the filing. Currently, Sprint is carrying $30.7 billion in goodwill on its books.
A Second Review
Sprint told regulators it plans a second review that would be aimed at measuring just how much of a write-down charge it should take in its upcoming fourth quarter earnings report, which is scheduled to be released on Feb. 28.
The write-down will not affect its cash position or hurt its ability to pay its debts, the Overland Park, Kansas-based telecommunications carrier said.
Investors seemed unfazed by the size of the potential write-down, with Sprint shares up more than 2 percent in afternoon trading Thursday to $10.58.
Lagging Indicators
Sprint has by far been the company that enjoyed the least benefit from the merger moves it made during the frenzy of consolidation that overran the telecom industry a little over two years ago. A series of tie-ups led to the creation of today's AT&T while Verizon has benefited from the acquisition of MCI.
Sprint bought Nextel in 2005 in a deal worth around $35 billion. At the time, Sprint said Nextel's strength among business customers — who favor its push-to-talk walkie-talkie feature — helped justify the purchase price.
Almost immediately, however, questions were raised about how Sprint would integrate the two different network technologies as well as back-end systems and customer service functions. Since then, the carrier has lost post-paid monthly subscribers — the most profitable type — to both Verizon and AT&T.
"When Sprint did the deal, it seemed to make a lot of sense," telecom industry analyst Jeff Kagan told the E-Commerce Times. "Like with all deals, all the pieces had to work, but the deal at that time looked good. Now, a few years later when the results are not yet there, we can question if they should have done it. That's a tough position for a company to be in."
Sprint's woes are as much about industry changes that have taken place since 2005 as they are the details of the deal, he added. The purchase did enable the spinoff of Embarq, Sprint's local phone business. Rather than second-guessing its past moves, Sprint should be looking at new opportunities, such as the WiMax build out and opportunities to attract customers with cutting-edge services and devices.
Keeping iDEN
Earlier this week, Sprint CEO Dan Hesse announced Sprint would back the Nextel iDEN (Integrated Digital Enhanced Network) alongside the Sprint CDMA (code division multiple access) technology and would work with handset makers to bring more iDEN-compatible devices to market.
Sprint's ability to maintain both networks — and to build out a WiMax network the company has said it was willing to spend billions to build out — had been called into question given its continued customer losses. Recent reports have suggested that Sprint may be shopping for partners to help fund the build out of that network and WiMax high-speed wireless service, which it is calling "Xohm."
Speculation that Sprint would kill off the iDEN network was running high, especially after Sprint said it was working to roll out a push-to-communicate feature on its main CDMA network.
A Host of Changes
Shifting all of its customers to one network would make sense, UBS analyst John Hodulik told the E-Commerce Times. If nothing else, the iDEN network cannot support many of the high-end data services that carriers are relying on to boost their profit margins.
Sprint has been through a host of changes in recent months as it seeks to reverse the long-term trend of customer losses. Last December, Hesse was named CEO to replace longtime chief Gary Forsee and last week, the company announced Chief Financial Officer Paul Saleh was leaving the company.
Earlier this month, Sprint said it would cut around 4,000 jobs from its payroll in a bid to streamline and enable long-term profitability.
"We know the company is looking for cost savings and moving all of its customers to one network would have offered that," Hodulik said. However, the carrier may have been concerned about alienating more of its existing subscribers at a time when it is still reeling from losing more than a million paying customers during 2007.