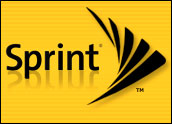 Seeking to streamline in the face of continued customer losses, No. 3 wireless telecommunications carrier Sprint Nextel will cut 4,000 jobs and shutter scores of retail outlets.
Sprint Nextel described the moves as the "initial plans" and as part of "an ongoing review of operations and market approach," leaving the door open for additional cuts down the road.
In addition to the job cuts — which Sprint said will include management as well as non-management positions across the company and which amount to just under 7 percent of the company's total workforce — Sprint will close 125 of its own retail outlets across the country, a number that represents about 8 percent of its total retail footprint.
Nervous Investors
It will also eliminate up to 4,000 stores-within-stores set up in retailers across the country to hawk Sprint Nextel plans and phones. The moves could help save the company as much as US$800 million annually by the end of next year, and the company plans to take a charge in its first quarter results to cover the cost of severance and related expenses.
The cuts are the first moves by new CEO Dan Hesse, a telecom industry veteran brought in last year after longtime chief Gary Forsee was forced out by the board amid pressure from shareholders.
The restructuring did nothing to soothe nervous investors who focused instead on continued customer losses at Sprint and pounded the company stock in Friday trading. By midday, Sprint Nextel shares were down 26 percent to $8.57.
Integration Stagnation
Like its larger rivals, Sprint Nextel came about as a result of the wave of consolidation that washed over the telecom industry earlier in this decade. While AT&T and Verizon have continued to grow, however, Sprint has seen its fortunes stall as it struggled to integrate two very different networks and customer service organizations.
In fact, the cost-reduction moves come as Sprint Nextel revealed that it continues to lose the most lucrative and stable part of its customer base to rivals such as AT&T and Verizon.
In the fourth quarter, Sprint gained 500,000 subscribers through wholesale channels, added 256,000 Boost prepaid customers and another 20,000 subscribers through affiliates. However, it lost 683,000 post-paid monthly subscribers and more than 200,000 prepaid users, and ended 2007 with 1.2 million fewer customers than it started with — all amid a relatively strong wireless marketplace.
'Downward Pressure'
Sprint, which will report fourth-quarter earnings on Feb. 28, ended 2007 with 53.8 million subscribers, including 40.8 million post-paid customers. It is "anticipating downward pressure on subscriber trends, revenues and profitability in 2008."
The telecom industry has been leading the way in terms of job cuts within the larger technology sector since the middle of 2007, said John A. Challenger, CEO of Challenger, Gray & Christmas, a Chicago-based outplacement and executive recruiting firm.
Steep cuts from Motorola, for instance, were among the largest within the sector last year, which otherwise was fairly quiet on the layoffs front for the tech sector. Heading into the new year, however, there is rising concern that worse times may be ahead and that more job cuts may follow.
"It's always difficult to tell whether a problem is isolated to a single company or a sign of something larger coming down the road," Challenger told the E-Commerce Times.
Righting the Ship
Despite speculation that the departure of Foresee and the arrival of Hesse would mean that Sprint's ambitious $5 billion plan to become the leader in providing WiMax high-speed wireless access nationwide is shelved or slowed — it recently stepped back from a deal with Clearwire to build out a WiMax network — the company has pushed ahead with trials and plans to expand the network's reach later this year. Still, at the Consumer Electronics Show recently, Sprint displayed just two devices compatible with the network.
Cutting costs is a prudent move as Sprint will undoubtedly face lower revenue ahead, but isn't the way to fix what ails the carrier, Sanford C. Bernstein analyst Craig Moffett told the E-Commerce Times.
Getting "the ship righted" may require investment in customer service and network integration and a brand overhaul that helps clarify what the company stands for today.
"Compared to the clear brands of Verizon and AT&T, Sprint is still struggling with being able to say who it is," Moffett said. Network integration, which Sprint executives claimed would be relatively rapid and painless, has proven more challenging than expected as well. "They need to get beyond the merger issues and find ways to stop the bleeding."