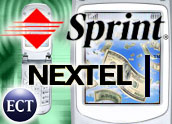 Struggling wireless carrier Sprint Nextel said Tuesday it would add an activist investor who has been agitating for changes at the company to its board of directors.
Sprint appointed Ralph V. Whitworth, founder and principal ofRelational Investors, to its board. Whitworth will take the seat immediately but will have to stand for election at the company's annual meeting later this year.
Board Chairman James Hance noted that he and Whitworth — whose investment advisory firm is a major stakeholder in the company — have had several discussions over the past year about Sprint's future.
"[I] have always come away impressed by his insights and interest in working with our board and management to enhance shareholder value," Hance said.
Whitworth brings considerable experience to the table, having served on the boards of other publicly traded companies, including Sovereign Bancorp, Sirius Radio, Mattell, and Waste Management, where he led a turnaround effort.
"A turnaround at Sprint Nextel won't be easy," Whitworth said, "but I believe the ingredients are in place to get the job done for the company's shareholders."
Sprint shares were up nearly 4 percent in afternoon trading Tuesday to US$10.10.
Hesse Express
Whitworth began building a major stake in Sprint early last year and had accumulated 2 percent ownership by the fall. He quickly became an outspoken critic of longtime CEO Gary Forsee, believing his plan to invest billions to roll out a WiMax high-speed wireless network was ill-conceived.
Whitworth praised current CEO Dan Hesse, who took the helm in December, saying he had confidence in his leadership ability. Hesse has taken steps to restructure the company to better match its rapidly shrinking customer base, which dwindled by more than 100,000 in the fourth quarter alone. Since mid-2006, Sprint has lost 1.7 million post-paid subscribers, the most lucrative and stable type of wireless customer.
Sprint announced in January that it would lay off 4,000 workers and close scores of its retail stores and stores-within-stores in a bid to cut costs.
Hesse is reportedly exploring strategic options for the WiMax investments, including courting potential partners to help pick up some of the $5 billion price tag.
Hesse "has committed to review all aspects of the company's business and shown a willingness to make tough decisions," Whitworth said.
More Change Needed?
Sprint has some tough decisions to make if it hopes to stem the tide of customer defections and get back in the race with its two larger competitors, AT&T and Verizon, UBS Analyst John Hodulik told the E-Commerce Times.
"There is a lot of thought that there are bigger moves needed to rejuvenate Sprint," he said.
Things such as merging the Sprint and Nextel networks onto a single platform or finding a way to lower the investment in WiMax were likely to be on the table anyway, but will certainly be discussed in the boardroom now, Hodulik added. "The problem is that cutting isn't going to bring customers back — that takes investment and new services and products."
Whitworth's appointment came as one research firm called for Sprint to make sweeping changes to its board. Pali Research is urging shareholders to vote against the re-election of four incumbent board members.
Meanwhile, appointing Whitford to the board may help buy time for Hesse to evaluate his options and implement more of his strategy, said Ovum analyst Jan Dawson.
By later this year, Hesse will be expected to slow Sprint's customer churn rate to get it closer to those of competitors, and to present a road map for igniting growth again, Dawson told the E-Commerce Times.
"There won't be much patience as long as Verizon and AT&T are continuing to draw away customers," he said. "The longer that happens, the more drastic action will be expected to set things right."
Whitworth's firm manages approximately $7 billion in assets, investing mainly in large-cap stocks.
Whitworth is a well-known figure in the San Diego area, where in 2003, he threw a surprise 50th birthday party for his wife that included a performance by former Beatle Paul McCartney, who donated his $1 million appearance fee to charity.