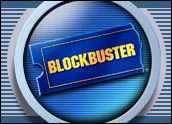 Blockbuster and Samsung announced Tuesday that they are partnering to bring the movie-rental chain's digital streaming library to the electronics giant's televisions, home theater systems and Blu-ray disc players. The service should be available by this fall.
The owners of some existing 2009 model televisions, Blu-ray players and home theater systems will be able to access the service by way of a firmware upgrade or software download, the companies said.
Terms of the deal were not announced.
Blockbuster's Struggles
The deal comes at a key time for Blockbuster, which has been struggling financially against competition from mail-order rental provider Netflix and kiosk renter Redbox, not to mention the recession that has put the entire economy in the doldrums.
In May, Blockbuster reported 2009 pre-EBITDA earnings of US$84.9 million in the first quarter of 2009, down nearly 23 percent from the $110.1 million it reported in the same quarter of 2008.
Same-store rentals were off 12.3 percent from the same period last year, the company said.
More New Movies
What sets Blockbuster's service apart from its main rival, Netflix, is that as an open, non-subscription model, Blockbuster can deliver newer movies to consumers than can its rival, Netflix, spokesperson Randy Hargrove told the E-Commerce Times.
"Our service is going to focus on the new content," he said. "Subscription services are more focused on the long tail."
Movie studio rules govern when rental companies can release films to various audiences. Digital downloads to an open market typically begin long before studios allow them to be carried by subscription services, noted Hargrove.
Netflix did not respond to a request for comment by deadline for this article.
What's Playing
Not all of Blockbuster's 90,000-film library will be available for download, Hargrove said. He did not say how many would be included.
Blockbuster will sell Samsung Blu-ray players at its retail stores and through its online site. Blockbuster will get preferred billing on the players' menus, the companies said.
The deal is not the first digital download arrangement for Samsung, but it is the first involving television sets, spokesperson Dan Lantowski told the E-Commerce Times.
Other Partnerships
Samsung also has partnerships with Netflix and Pandora to stream content to some 2008 and 2009 model Blu-ray players, as well as some 2009 home theater systems.
The company announced those deals in October 2008.
Blockbuster has similar arrangements with Archos and 2Wire, and is working on implementing deals with Vizio and TiVo to bring downloads to those devices by the end of the year, Hargrove said.
The company could announce as many as 15 similar partnerships in the next year, he indicated. "Blockbuster's strategy is to be everywhere consumers want to watch movies."
Blockbuster and Samsung said they believe the deal will give "millions" of U.S. households access to Blockbuster's digital catalog, but did not release specifics about sales expectations.
The Blockbuster announcement is the latest in a string of activity surrounding digital downloads to home entertainment devices.
Last week, Netflix announced that it would be streaming movies to Sony Bravia televisions under its subscription plan, which offers members access to 12,000 movies through selected devices.
Other manufacturers supporting the Netflix system are Microsoft, through its Xbox 360; LG; Roku; Samsung; TiVo and Vizio.
Amazon.com has also moved into the digital download space, offering movies and other video content on demand through TiVo units, Sony Bravia TVs, Roku digital players and Panasonic Viera Cast TVs.