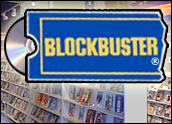 There are several investors positioning themselves to snap up Blockbuster at its bankruptcy auction, scheduled for Monday.
They are lining up in competition against Cobalt Video, a venture formed by some of Blockbuster's bondholders, which made an opening bid, or stalking horse offer, of US$290 million in February.
Among the newer bidders are Dish Network and billionaire investor Carl Icahn, each of which placed bids for the movie-rental chain this week, according to a Wall Street Journal article citing anonymous sources.
Blockbuster did not respond to the E-Commerce Times' request for comment by press time.
All together, it appears at least a handful of would-be buyers are lining up to try to acquire Blockbuster, including South Korea's SK Telecom. After the auction is held, there will be a sale approval hearing, which is set for April 7.
On-Demand Movie Stream
There are any number of reasons why Dish Network and Icahn, as well as the other bidders, might be interested in Blockbuster's assets.
Icahn has an investment in Lionsgate Films, noted Mickey Klein, a partner at the Astor Group.
"He surely knows how to generate revenue from the content that Blockbuster has," Klein told the E-Commerce Times.
Dish, for its part, most likely has identified several synergies — including its video-on-demand movie business with Blockbuster's own on-demand services.
You can bet that the driving motivation for all of the bids — those placed by Icahn, Dish and the rest — is Blockbuster's content, Scott Testa, a marketing professor at Cabrini College, told the E-Commerce Times.
"All these cable and satellite entities want to capture as much content as possible. Blockbuster, even though its larger business model is broken, does have relationships with studios and content creators that can be tapped," noted Testa.
Offering a contrarion view is I-legions founder Rob Frankel, author of The Revenge of Brand X: How to Build a Big Time Brand on the Web or Anywhere Else.
"Sometimes deals are not what they first appear to be," he told the E-Commerce Times. "One party might acquire another solely for the acquired party's less obvious advantages" — for example, a firm's pollution credits or tax-saving losses.
Up to the Judge
No matter how clever or brilliant the bidders' business strategies are for Blockbuster, that is not what the bankruptcy judge and trustee will be looking at, Klein pointed out.
"They will take a hard look at any plan submitted as to how it will most benefit the secured and unsecured creditors. What the courts look at is not the top-dollar offer, but the proposed plan for the creditors to get their money back."
It may be that the stalking horse offer will win the day, he speculated, because it represents cash on the table.
Blockbuster's creditors include Aston Properties, General Growth Properties, T-Mobile and Yahoo, among others.
A Complicated Process
In theory, a bankruptcy case is expected to move at a relatively quick pace — at least relative to other legal matters in the court system. A plan can take less than a month to approve, and it can be fast-tracked if all parties agree, Klein said.
In reality, the process can be quite complex and drawn out if any one of the parties should object to something, Max Newman, a shareholder with Butzel Long, told the E-Commerce Times.
What will happen come Monday, he said, is likely this: The bidders will gather outside of the court — the proceeding is usually at an attorneys' office — and will have an opportunity to raise their bids. Although there are specific rules set, the process will go on for as long as any party is considering a higher bid. Once all bids are complete, Blockbuster, its advisors, its creditors' committee and their advisors, and usually the key secured creditors will all have input into which bid is the "highest and best."
"The process isn't simple, as there may be different terms among bids, and there will certainly be differences with respect to particular parties' ability to close," Newman said.
Once a selection is made there is plenty of room for further conflict, he added.
"Any party can object to the results or any possibly deviations from the process. Further, landlords and other parties with contracts with the debtor can object to the assumption and/or assignment of their contracts," explained Newman. "In this case, if the lenders are not selected as the highest bid, they may object. Alternatively, they may be thrilled with any process that raises the case price for their collateral."