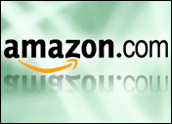 A backlash is growing against an app designed to help consumers scope out products at local stores, compare them to similar goods on Amazon — and then leave the stores empty-handed to make their actual purchases online.
Critics of the app, called "Amazon Price Check," include brick-and-mortar retailers and Maine Sen. Olympia Snowe.
Of course, Amazon has always competed on prices, and consumers are becoming adept at using their smartphones to comparison shop for the best deal.
Amazon's Aggressive Tactics
One thing critics find particularly galling is the deal Amazon is offering consumers on Saturday: Anyone who checks a price while shopping in a physical store will get an additional 5% percent discount off Amazon's price on up to three qualifying products in certain categories, such as electronics, toys, sporting goods and music.
That was too much for Snowe, who said what Amazon was really doing was just "incentivizing consumers to spy on local shops."
The Retail Industry Leaders Association also took issue with the app, pointing to Amazon's already lopsided advantage because it does not collect sales taxes from the vast majority of its online consumers.
Amazon did not respond to our request to comment for this story.
Election Year
It is not surprising that Snowe spoke out against the app, David Johnson, principal of Strategic Vision, told the E-Commerce Times. "She is running for re-election next year and for a long-standing incumbent is surprisingly vulnerable."
Maine is a rural state that prides itself on its small business operations and fierce independence, he added. "Taking on Amazon in this way was almost a foregone conclusion."
Still, an elected official objecting to a free market — and perfectly legal — sales campaign raises some hackles. As do the retailers' complaints about Amazon's unfair advantage.
"Doesn't every consumer have a right to find the best possible prices out there?" asked Service Quality Institute President John Tschohl.
"Companies need to realize they are playing on a global level now and need to provide not only the best prices, but the best level of service," he told the E-Commerce Times.
Snowe's office did not respond to our request to comment for this story.
New Era of Mobile Competition
It's likely that consumers will only step up their mobile price comparison practices as they replace their feature phones with smartphones, and apps like Amazon's Price Check become ubiquitous.
"This is an inevitability for the industry — smartphones eliminate information asymmetries on pricing, and right while the customer is in the store at the moment of purchase decision," Steven Kramer, president of Hybris North America, told the E-Commerce Times.
"Fighting it won't help — just like fighting digital downloading of music didn't help the record labels," he said. "If it's not Amazon, it will be someone else, so retailers need to neutralize it by adding more value to the customers' experience rather than fight it."
Seizing Advantage
In fact, an era of mobilized consumers can present as much of an opportunity to brick-and-mortar retailers as it does for Amazon, noted Kramer.
They should embrace multichannel retailing, for example, he suggested, offering their own mobile apps.
"It's on them to come up with an in-store experience with a multichannel aspect in the store that neutralizes any price advantage Amazon has," Kramer maintained.
Retailers also need to shift from a "we sell to the customer" mindset to a "we partner with the customer in solving their problem or meeting their needs," he suggested.
"The difference between these two approaches is relevance, embracing information sharing and integrating the online/offline shopping experience," Kramer explained. "If brick-and-mortar retailers can add value to the customers' shopping experience in the form of examples like pushing relevant and personalized offers to the consumers' smartphones while they walk the aisles, or offering multichannel fulfillment options such as buy online/pick up in store, they can effectively neutralize Amazon's price advantage.
"Brick and mortar retailers have a huge advantage over Amazon with their stores," he continued, "but they have to offer a multichannel shopping experience that partners with the customer in solving their problem. If they provide this, their experience will best any price advantage Amazon may have."