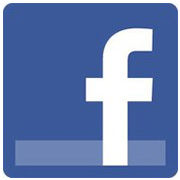 This week CEO Mark Zuckerberg announced Facebook has reached 1 billion active monthly users.
The number is a nice round one for the firm to publicize — especially in light of the past few rocky months. However, like anything Facebook these days, the announcement was accompanied by a healthy dose of skepticism on Wall Street. Facebook's stock barely budged after the news, with pundits noting that 1 billion users technically means 1 billion accounts that were used at least once in the previous 30 days.
Beyond the Street, though, a bit more charity was in evidence. One billion, after all, is a huge number — no matter how it is parsed.
"Like most services, there are some people who create multiple accounts," notedSteven L. Johnson, assistant professor of management information systems at Temple University's Fox School of Business.
"Even so, it is an impressive milestone," he told the E-Commerce Times."It is significant because it shows that Facebook is providing communication and social networking for people all over the world."
Nonetheless, it does not say anything about how intensively people are using Facebook, he pointed out. "Some users are on Facebook all day long, but others may have visited the site only once to create an account. What brands and advertisers care about is how user engagement, not just the number of users."
Monetization Moves
That said, Facebook is developing traction in monetizing its user base, Covestor Model Manager Eric Steiman told the E-Commerce Times.
"The company continues to have more information about people's demographics, interests, and social networks than any company in history," he said. "They are beginning to use their leverage in order to monetize their user base."
Facebook has also put into play other strategies, such as a "gift giving" application, that could be setting the stage for a larger e-commerce platform. In addition, it has rolled out a test application that lets users pay to have their post come up on all of their followers' news feeds.
"It's still very early in the company's history," Steiman said, "and with billions of potential customers at its hands, making money in the future should not be an issue."
Growing Concerns
It is understandable, though, that the Street and social media industry are concerned about Facebook's progress.
Its growth has slowed in its mature markets such as the United States, Johnson pointed out. Now its growth is focused on emerging economies where new users have limited disposable income.
This does not bode well for the company's bottom line, he said. "Facebook already has a low average revenue per user compared to online services like Google. It has few prospects for increasing average revenue per user."
Facebook is already too big to continue growing as rapidly through new users alone, Johnson concluded, adding that the site can only maintain a long-term growth trajectory if it can develop new products and services.
Facebook Fatigue
That might be difficult if users turn away from Facebook, whether because a newer, more exciting — possibly mobile — site emerges or because they are tired of the privacy hassles.
Facebook has issues serving extreme customization in terms of news feeds and ads without evoking the creepy factor, said Marilyn Prosch, research director of the Privacy by Design Research Lab at Arizona State University.
"A few years ago in the U.S., the term 'Facebook fatigue' was being mentioned, and Facebook will need to continue to address this," she told the E-Commerce Times. "I am not sure they can counter the information overload that some people sometimes experience — they have certainly tried with some of the features available to highlight certain friends' feeds while hiding some others."
Facebook did not respond to our request for further details.