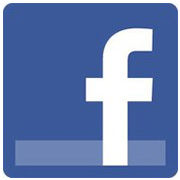 Facebook will make its public trading debut on Nasdaq on May 17, according to a TechCrunch report citing multiple anonymous sources.
The much-anticipated IPO reportedly will value the company at US$100 billion.
The date jibes with separate reports and rumors from other sources; for some time, it has been widely expected that one day in spring the social media giant would make its initial offering.
Facebook did not respond to our request to comment for this story.
A $1 Billion Puzzle
Talk of the megabillion dollar valuation and the date of the IPO is well-trodden ground. What is perhaps of greater interest is the meaning of Facebook's $1 billion acquisition of mobile photo app Instagram.
The application is viewed as filling an important gap in Facebook's product and service offerings, but the way CEO Mark Zuckerberg made the deal — in virtual secrecy and apparently with little advice — has raised eyebrows.
Instagram has yet to post any revenue. It is a "pre-revenue company," said Espen Robak, president of Pluris Valuation Advisors.
It is unlikely the market will get any more information from any amended S-1 filings Facebook may make, he told the E-Commerce Times.
"Arguably it is a dilutive not accretive acquisition," he said. "That, though, is just based on its financials. Obviously, Facebook is hoping it will deliver significant value in the long run."
Getting a Leg Up on Google
The decision to acquire Instagram had to be no-brainer for Zuckerberg, Dave Martin, SVP of media at Ignited, told the E-Commerce Times.
"Facebook has had an app very similar to Instagram in development since last year, so they clearly understand the power of mobile photo-sharing and have for some time," Martin pointed out.
What the move was really about, he said, was getting another leg up on Google. "While it's a surprising move from a man who claimed Facebook would never be in the business of acquiring companies, it makes sense to keep Google away from such a powerful and popular tool with such an enormous user base."
A Boost to Marketing
Instagram is well positioned to deliver long-term value to Facebook in marketing, Martin said — the area most important to it and to its future revenues.
"It won't happen right away, but Instagram is actually a perfect place for social advertising," he explained. "Every day we take pictures of brands, and every time we do, we create an opportunity for that brand to sponsor that photo in the Instagram feed — similar to a sponsored story on Facebook today. And as photos become capable of delivering richer branded experiences through technologies like Stipple and Luminate, we could see some really powerful marketing happening within the Instagram photo feed."
A Strong Decision
Not everyone is bothered by Zuckerberg's single-minded decisiveness in pursuing Instagram. "It is a strong signal that he is still the CEO and still has control of the company," PeekYou General Manager Josh Mackey told the E-Commerce Times.
It will more than prove its worth to Facebook in the long run, he said. "Facebook is buying the app as much for the data that it can extract about users, based on their mobile activity, as it is for the actual tech functionality."
A Huge Event
With or without the Instagram acquisition, the Facebook IPO is destined to be a mammoth event in the stock market, Robak said.
Talk of a $100 billion valuation, in his opinion, is too conservative.
"Based on the secondary market trading of Facebook, we believe it has a $120 billion valuation, which is huge by almost any prior yardstick," he said.
The only comparable IPO is Google, noted Robak, and it went to market much further along in its development than Facebook.