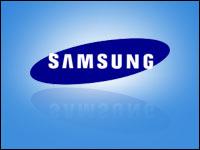 Amazon has begun taking pre-orders for the Samsung Galaxy S III, a handset that will become available in Europe at the end of this month.
The offering has caused some head-scratching: If this were the newest iPhone, the rush to get one might be understandable. However, the unlocked Galaxy S III smartphone will cost an eye-popping US$799.99, and it won't be fully compatible with any U.S. network.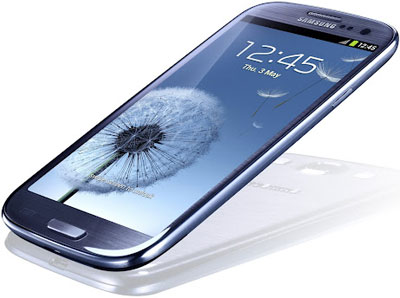 The Samsung Galaxy S III
It won't run on the Verizon or Sprint networks at all. It will run on T-Mobile's network but not for data use. It will run on AT&T's 3G network, but not on its high-speed 4G LTE network.
In short, what U.S. buyers will get for their $800 is a 16 GB SIM-free GT-i9300 phone that sports a 4.8-inch display, 1 GB of RAM and an 8-megapixel camera. It runs Android 4.0.
Assuming the rush to pre-order is a true indication of demand rather than manufactured hype, what is the appeal of the Galaxy S III to U.S. buyers at this stage? Why not wait for Samsung to introduce a version in North America that won't be hamstrung by network incompatibility?
Younger Early Adopters
There is actually a subset of smartphone buyers who simply want the newest/latest gadget and are looking to be different, Charles Sankowich, cofounder of Friendthem, told the E-Commerce Times. "The Galaxy S III is just that alternative for this section of the population."
There is an undercurrent of disconnect among younger users with Apple and its line of iPhone products, suggested Sankowich. They want something different, and it doesn't necessarily have to be cheaper. "They are looking for a cool alternative."
Brilliant Price Point
When these users are considered, the $800 pre-order price point is downright brilliant, he said. "It sets up a bit of an intrigue. It gives it credibility and an impression that on some conscious and/or subconscious level, the price point makes it more desirable."
While Samsung may be matching Apple in design details, what of Apple's strong commitment to detail and quality?
Again, the 20-somethings the device appears to target can easily switch their alliance and beliefs to Samsung if they choose, Sankowich said.
"This generation has been raised with an attitude and belief that it will 'always work.' I don't think they care or believe that there may be issues," he said. "They will think and believe that those will all work out because in their reality, these things are always getting better and somehow are going to work."
The Sensible Choice
If this makes it seem as though pre-ordering a Galaxy S III is an emotionally driven purchase decision, rather than one based on reasoning, that's because it is.
At this point, it makes little financial sense to pre-order the Galaxy S III, Azita Arvani, principal of the Arvani Group, told the E-Commerce Times.
"Galaxy S III is a very good phone, packed with cool sensory features. However, buying the early version of the smartphone in the U.S. on Amazon is not a smart move."
The version available for pre-order carries a high-end price tag with low-end connectivity options. "Who would buy an expensive phone with mixed-up connectivity options? Why not wait until the right version of the phone arrives at the carrier near you?" Arvani asked.
It might not be a smart decision for Samsung to make it available on pre-order basis if the smartphone winds up falling flat, she suggested — which it may well do.
"Even if the Galaxy S III early version had all the connectivity options in place, buying an expensive phone without carrier subsidies is not a very popular choice in the U.S. ," Arvani pointed out. "We have seen that with Google Nexus phones."
Samsung did not respond to our request to comment for this story.