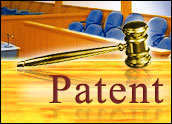 The International Trade Commission on Tuesday ruled that Apple has not violated Google's Motorola Mobility patent for a touchscreen sensor. ITC judge Thomas Pender said the patent was invalid.
The touchscreen sensor patent came before Pender this summer, when Google asserted three other Motorola patents against Apple. The commission ordered Pender to examine that particular patent further.
The next step in the process is for the commission to review Pender's ruling.
Win Some, Lose Some
The ITC is a regular stop on the technology patent infringement legal circuit. The court can ban the importation of infringing products — a serious blow to any company. Also, it tends to make its decisions fairly quickly.
However, a favorable ruling is hardly a guarantee, even if a judge has sided with a company in the past. Google has previously come out the victor in Judge Pender's court. Earlier this year, he ruled that Apple was infringing one of Motorola Mobility's patents for 3G wireless technology — even though he found that three other patents asserted by Motorola against Apple were not valid. That ruling came before Google finalized its acquisition of Motorola Mobility.
The Court of Public Opinion
Granted, the ITC can be counted among those agencies whose names are guaranteed to make consumers' eyes glaze over. Still, if Apple ultimately prevails in this case, it may help to counter the drip, drip, drip of discouraging news the company has been experiencing lately.
On the patent front, Apple recently lost a case brought by MobileMedia Ideas, which alleged that Apple misappropriated its technology for mobile devices. Also, a U.S. District Court judge last month dismissed Apple's suit alleging that Motorola Mobility had abused its standard-essential patents by charging rates that were not appropriate under fair, reasonable and non-discriminatory (FRAND) terms.
Apple has won its fair share of legal actions, though, including this past summer's blockbuster award against Samsung.
Apple's Baseball Bat
That said, the patent battles in general are not good for Apple's image, David Johnson, principal with Strategic Vision, told the E-Commerce Times.
"Apple is starting to come across a big bully with these suits," he said.
Consumers wowed by Apple's technology probably won't let the suits bother them. However, for shareholders, they must be starting to wear.
"Apple is suffering a death by a thousand cuts," said Johnson, "and that makes shareholders uneasy."