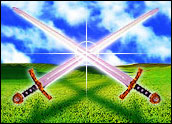 Well, he did say it was a tentative decision.
One week after telling the court that he was leaning toward dismissing the patent suit between Apple and Motorola because neither side had established a right to relief, Judge Richard Posner reversed course and decided to allow Apple and Motorola to pursue injunctive relief against each other. That hearing has been scheduled for next Wednesday.
If Motorola is going to argue for injunctive relief, it should be prepared to address the issue of FRAND as part of its analysis, Posner also said in his new order.
Apple and Motorola had been scheduled to go to trial at the start of this week in the U. S. District Court for the Northern District of Illinois. That court date was canceled when Posner came to the conclusion that the two sides' admissible evidence did not create genuine issue of material fact for either injunctive relief or damages.
However, he said in the June 7 order that he would delay the entry of the judgment until he had prepared a full opinion in case he changed his mind as he went over the material. Which, as it turned out, he did.
So now the legal clash between these two tech titans is back on. Apple claims that certain Motorola devices, including the Droid and the Xoom tablet, infringe on its patents. Motorola brought a counterclaim against Apple, charging, among other allegations, that Apple had violated one of its FRAND patents for cellular communications.
Apple and Motorola did not respond to our requests to comment for this story.
Rare but It Happens
It is not unheard of for a judge to reverse himself, but it is rare, Christopher M. Collins, an attorney with Vanderpool, Frostick & Nishanian, told the E-Commerce Times.
In this case, the judge made it clear that his original decision was a tentative one. "Posner has an excellent reputation," Collins said, "and it doesn't surprise me that he would look carefully at the facts and reflect upon them, and then decide his initial impression was not correct."
It also takes a certain amount of humility to do that, he added.
As for the reaction of the parties, their counsel should have warned them that a tentative decision was just that.
"As a litigator who goes into court to ask for relief, I can tell you that you should never count on what the court will do until the final order is issued," he said.
An Uphill Climb
It will be an uphill battle for either side to gain injunctive relief, but that is not due to the particulars of this case. The Supreme Court's ruling in eBay v. MercExchange is responsible for that, Peter Toren, an attorney with Weisbrod Matteis & Copley, told the E-Commerce Times.
"That case changed the standard for granting a permanent injunction in a patent case. Prior to that, there was a presumption of granting the patent owner a permanent injunction against the infringer," he explained.
Instead, the decision whether to grant an injunction should depend on four factors that are applied to any case, the court ruled.
Those four factors are whether the infringement has caused irreparable harm; whether monetary damages would not be adequate to compensate the patent owner; the balancing of hardship to the parties; and the public interest.
It is not an easy standard to meet, Toren said.
"In last week's order, it seemed that Posner had concluded that the public interest outweighed these other three factors," Kelly J. Kubasta, a partner with Klemchuk Kubasta, told the E-Commerce Times.
It may be that neither company will get injunctive relief, he added, which the judge's order also implied.
"The parties should be prepared to address the possibility of substitution for an injunction of an equitable decree for a reasonable royalty going forward," the order also said.