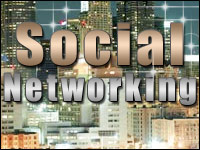 App.net founder Dalton Caldwell watched the social Web's trajectory with admiration and then dismay over the years. From all accounts, he liked its initial promise. As it morphed into a commercialized, ad-supported ecosystem of products, however, he apparently grew disillusioned. Hence the crowd-funded campaign Caldwell has launched to build ad-free, subscriber-based rival products.
Caldwell is hoping to raise US$500,000, which translates into 10,000 paying users. If the project doesn't get off the ground, people will keep their money, he promised in a video on the company's website.
The project he described as first to come out of the gate would be a real-time feed that is free of all ads. The description sounds very much like Twitter — except, of course, without the ad products Twitter has rolled out over the past two years for companies that want to reach out to its user base.
That is something Caldwell frowns upon. "If we are selling a service, our customers are our users," he says in the video. "If we have a free, ad-supported service, our customers are advertisers — and our job is to make advertisers happy."
Developers are one user constituency Caldwell singles out in his video. Most of App.net's engineers are erstwhile developers for Twitter, iOS, Android and Facebook, he explains in the 3-minute spot.
"We are making a promise never to screw over good faith efforts of developers," says Caldwell.
Twitter's Trajectory
Twitter did not always offer ad products for brands. Up until about two years ago, the company was fiercely resisting a monetization plan for investors — that is, ad products. That has changed, of course, and now companies can choose from a range of products and services, with Twitter's most popular ad product being Promoted Tweets.
Not that brands were waiting for Promoted Tweets to make inroads on this site. A number of companies have built a hefty presence on Twitter through organic means. For example, Samsung Mobile U.S. has about 2.4 million followers on Twitter, according to Socialbakers.
Like it or not, these companies add value to Twitter with their posts and discounted offers of products and services. Then there is Twitter's user base, which has reached mammoth-sized proportions.
Not Going Anywhere
The vast majority of these people aren't going anywhere, predicted Jonathan Askin, a professor at Brooklyn Law School.
"Twitter is sticky enough with large network effects [and] a smooth and convenient broadcast distribution process that it will take more than a few ads to drive folks to another micro-blogging network," he told the E-Commerce Times.
"To date, the efforts at more communitarian, less mercenary networks have not succeeded to supplant the networks that derive revenue through advertising or appropriation of user information for marketing purposes," Askin explained.
User-Specific Network
But what if App.net's goal is not to build an ad-free network for the masses, but rather an ad-free network for a specific group?
That is what Caldwell's game plan is, suggested Gabe Donnini, data solutions engineer at Chitika, and it's a smart one.
With Caldwell so obviously wooing developers, the new product is going to be aimed at them, he told the E-Commerce Times.
"To survive and persuade consumers to use its services, App.net needs to provide value with a greater level of depth than existing social sharing platforms like Twitter," Donnini said.
"One way to do that is restrict it to a core user base that has a similar focus," he continued.
"Developers would be willing to spend (US)$50 a year to have a private social sharing site on which they can chat and share," said Donnini. "In fact, I wouldn't be surprised to see other industry-specific real time feeds developed as well."
App.net did not respond to our request for further details.-