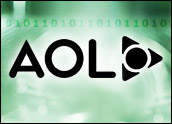 Users of AOL's fledgling video download service may be in for a surprise the next time they visit the site. The one-time Internet leader has shuttered its 1-year-old video service and is now funneling users to Amazon.com's Unbox video download site.
The shutdown follows AOL's decision to reinvent itself as an ad-supported business, Jaymelina Esmele, an AOL spokesperson, told the E-Commerce Times.
"Basically, while AOL users have responded favorably to the ability to download and own video content, AOL's shift to an ad-supported business model and AOL Video's focus on building an extensive catalog of free streaming content led us to the decision to stop selling digital downloads directly to consumers and instead feature video downloads from Amazon Unbox," she said.
Financial terms of the deal have not been made public; however, Amazon will reportedly share revenue with AOL.
Video Mashup
The success of Apple's iTunes video download service has spawned an industry of firms trying to carve out a piece of the pie for themselves. AOL's video download offering was apparently no different.
"It was probably a smart thing to do. [The service] hadn't done particularly well, and none of the studio-centric efforts had been particularly good so far. And iTunes provides a much better service with regard to video — they are the leading retailer. So this makes sense. It's better strategically for Time-Warner to use Amazon and not appear to try and compete poorly with anyone that resells their products," said Rob Enderle, principal analyst at Enderle Group.
The simple truth is that the paid video download model is not growing as rapidly as the ad-supported video model online, said James McQuivey, a Forrester Rersearch analyst.
"There will be as much as (US)$7 billion in ads supporting online video by 2012, making it the fastest growing advertising market on the Internet right now," he explained.
Google, another player in the video download market, cashed in its chips in August when it shut the doors on its paid video download service. The Internet search giant switched its efforts away from movie and TV program download sales and rentals and toward YouTube.
AOL has removed itself from the video download game to focus on its "real business" — generating ad revenue. "Right now, it is the only portal to have ad-supported full-length TV content from all four major [broadcast] networks," McQuivey continued.
"It makes sense for them to focus on that rather than continuing to support a business that doesn't generate a lot of sales for anyone other than iTunes. It's hard to compete with Apple here, also because Apple doesn't care about making money from its video business — all of its profits come from hardware. The video store just helps make the various video iPods worth their purchase price," he told the E-Commerce Times.
Partnering Up
With iTunes the reigning king of video downloads, AOL's decision to go with Amazon and its Unbox service is all about the advertising.
"Partnering with Amazon.com allows us to concentrate on providing a superior streaming video experience that generates advertising revenue for the company in addition to lowering operating costs within the group. With Amazon Unbox, visitors to AOL Video have access to a catalog of thousands of DVD-quality TV shows, movies and more for purchase or rent," AOL's Esmele explained.
"Amazon is the largest retailer of DVDs online," Enderle explained. "It is the equivalent of a Wal-mart. And if you're going to pick somebody, why not pick somebody that can sell a lot of your stuff and make them happy? The online products across the board aren't making that much money. People are still buying more DVDs — renting them — by far than they are using these download services.
"So Time-Warner is just going where the money is, and the money is with retail. So they are just making Amazon happy. And you kind of want Amazon happy because it is the company that will be promoting your movies," he told E-Commerce Times
In addition, Amazon's willingness to work with partners such as TiVo, might point to a longer-term strategy to get video on all kinds of different devices, said Kurt Scherf, principal analyst at Parks Associates.
"For AOL, this is certainly desirable, as it seeks to be a service across all kinds of devices," he noted.
Extreme Makeover: Internet Icon Edition
AOL has in recent years seen its subscriber base drop by 60 percent, from 26.7 million in 2002 to 10.9 million in 2006. The flagging fortunes of the brand that personified the Internet during the late 1990s led AOL to announce a new strategy in September. The company would shift its focus from a paid Internet access provider business model to one that leverages recent online advertising-related acquisitions to provide advertisers the ability to purchase space over the whole of AOL's network, including its various Web sites and third-party sites.
The new advertising division, called "Platform A," would utilize a combination of technologies and services to give businesses a one-stop shopping experience that could give advertisers the opportunity to be seen by the greatest number of eyes.
A little more than one year earlier, in August, 2006, AOL had scrapped its paid subscription service, announcing instead that it would provide e-mail software and other Web-based services for free to high-speed Internet users.
In December 2005, AOL bought Truveo, an Internet video search provider that was quickly incorporated into its video site. AOL has reportedly uncoupled Truveo from the AOL brand, and it is now a separate site. With the shutdown of the download service, AOL can now put its considerable efforts into using the search engine as a driver for ad sales.
"AOL has revamped its strategy to focus on helping viewers find the video content that they want via the Truveo acquisition that it made," Scherf told the E-Commerce Times. "AOL executives with whom we have spoken indicate that ad-supported search for video clips will be a significant focus."
The media company at this point is also "just trying not to do a lot of things poorly," Enderle concluded. AOL could also be putting its house in order for a future sale, he said.
"They're trying to find a few things they can do well and contain costs and perhaps position for a spin-out or sale at some particular point in time," he said. "That means they have to get their operations in line so where what they have is attractive to a buyer and not have a lot of properties that aren't doing well," he continued.
"And a lot of their efforts aren't doing well. The video download service was not doing well."