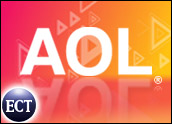 AOL will buy the content-targeted advertising specialist Quigo, signaling that an aggressive spending spree meant to make it more of a player in the Internet advertising marketplace may be coming to a close.
AOL parent company Time Warner said it had reached a deal to buy the New York-based firm for an undisclosed sum, though a number of published reports put the price tag at around or just north of US$300 million.
The two companies are well acquainted, with Quigo providing contextual advertising to the Web sites of more than a dozen Time Warner publications — including heavily trafficked sites such as People.com and Time.com. Time Warner awarded Quigo a $100 million contract for those ad services in June of this year, choosing the startup over other bidders, including Google, Yahoo and Microsoft.
'The Final Pieces'
Other customers of Quigo include ESPN and Slate.com. The firm had been backed by venture investors such as Highland Capital Partners, Steamboat Ventures and Institutional Venture Partners.
AOL has rolled up a number of acquisitions and spent considerable in-house resources to create what it calls "Platform-A," an ad delivery system that reaches across the Internet.
"With Quigo, we are putting the final pieces of Platform-A in place," said AOL CEO Randy Falco. "We will be able to offer advertisers and publishers the most advanced set of tools, including contextual and behavioral targeting, superior analytics, and access to the largest display network in the marketplace."
Four for Seven
Quigo is the fourth advertising-related acquisition for AOL in 2007 and its fifth in the niche overall. Already this year, AOL bought mobile ad provider Third Screen Media, Germany's Adtech and behavioral targeting ad firm Tacoda.
AOL recently rolled those purchases and the earlier buy of Advertising.com into Platform-A, which the company announced in September and which has the ability to reach as much as 91 percent of the U.S. online audience.
Quigo has 500 publisher partnerships in place and works with some 3,000 advertisers to deliver ads based on the context of the pages a user is viewing, AOL said. The firm has about 100 employees and will become part of AOL's New York-based Platform-A division.
Like similar technology from Google and others, Quigo's AdSonar service enables advertisers to buy ads on sites based on specific pages, sections, topics or keywords. Quigo lets advertisers deliver text, display and video ads and it also operates a search marketing service known as "FeedPoint."
Google provides search services to AOL under an agreement that had Google take a 5 percent ownership stake in the portal, winning out over rivals such as Microsoft.
The aggressive moves come even as AOL's future as part of Time Warner is against being questioned, with speculation about a possible spin-off reignited by the recent changing of the guard at the CEO spot at Time Warner.
Making It Work
AOL has long been well positioned to be a factor in the online ad space, given its strong brand and its access to the highly sought-after content owned by its parent company, Sterling Market Intelligence analyst Greg Sterling noted.
"It has taken a while for AOL to break out of its old shell as a walled-garden version of the Internet, but it has a lot going in its favor," Sterling told the E-Commerce Times. "It has invested in a way that leaves no doubt it wants to be not a role player, but a major player in the online ad business."
Still, some wonder if AOL waited too long to be a factor, given the enormous lead that Google and to a lesser extent Yahoo have built in garnering the lion's share of online advertising revenue, Forrester Research analyst Shar VanBoskirk told the E-Commerce Times.
"The idea of rolling up these firms and combining them into a single platform shows they are committed to building or buying the resources they need," she said. "They need to be extra aggressive because they were in perhaps the best position to own this market at one time and they let it slip and Google has picked up the ball and run away with it."