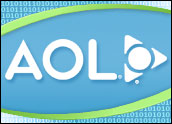 Time Warner's AOL unit will reduce its workforce by 2,000 more workers as the once massive Internet company continues a transformation designed to better enable it to compete in the current Web marketplace.
This time, the 2,000-person reduction in headcount amounts to a 20 percent cut and will bring AOL's worldwide employee base below 10,000 for the first time in recent memory.
The cuts are part of a larger, previously announced restructuring effort that is meant to help sharpen the onetime Internet service's focus on online advertising opportunities.
The Last Piece of a Transformation
Twelve hundred of the jobs to be cut are based in the United States, AOL said, including 750 at AOL's longtime headquarters in Dulles, Va. AOL had previously announced plans to move its base of operations from Virginia to New York to be closer to the media and advertising epicenters based there.
AOL reportedly announced the cuts to staff on Monday through an e-mail signed by AOL CEO Randy Falco, who billed the reductions as the last piece of a complex and significant transformation from ISP (Internet service provider) to Web portal.
Shares of Time Warner were down about 1 percent in late day trading Monday to US$18.81.
Half a Portal
AOL had some 19,000 worldwide employees in 2004, around the time it announced it would begin making its paid services widely available on the Internet, chucking its long history as a paid Internet service in order to embrace an advertising-supported model.
Last year, Time Warner CEO Richard Parsons brought Falco on board to help complete the transition to an advertising-driven business and promised to accelerate the shift and to have AOL shed nearly all of its legacy ISP business.
In the memo, Falco billed the cuts as a key part of the larger strategy, which has seen AOL become an aggressive acquirer of advertising-focused Internet firms, buying mobile ad firm Third Screen Media, behavioral tracking firm Tacoda and Europe's Advertising.com.
"We're well-positioned to compete where the ad market is heading," he wrote. "The last important piece in this transition is the realignment of our costs. … This is in many ways the most difficult step, but a necessary one."
Continued Challenges
The latest layoffs underscore the challenges that AOL continues to face as it tries to reinvent itself. While it has some strong assets in its favor — including an instantly recognizable online brand, content agreements with its parent company and e-mail and instant messaging platforms that are among the most heavily used on the Web — it remains held back in some regards by its legacy business.
AOL's latest gambit includes what it calls "Platform A," a push to have its Web holdings viewed as a valuable ad publishing and distribution network.
The cuts come amid continued calls for Time Warner to consider spinning off the Web unit in order to allow it to focus on its core media interests in publishing, television and movies.
However, the company has no intention of doing anything "structural" with the Web unit, Parsons told a financial analyst conference last month, instead choosing to focus on helping it compete for advertising dollars.
Cutting the Cuts
AOL got a late start in the hunt for online ad dollars but could be a formidable competitor if it can focus its resources in the right places, said Forrester Research analyst Charlene Li.
"AOL has a lot going for it, but it really took a long time to make the decision to break down that paid wall it was operating behind," Li told the E-Commerce Times. In fact, investors had called on AOL to abandon its ISP model for years before it finally did so. "By not being quicker, it gave Google and to a lesser extent Yahoo considerable time to build market share and to erect barriers to entry for someone like AOL."
Meanwhile, the layoffs at AOL come amid a time of relative calm in terms of technology sector job cuts, Challenger, Gray & Christmas CEO John A. Challenger told the E-Commerce Times.
"The job picture has largely stabilized recently," said Challenger, whose Chicago-based outplacement firm has been tracking tech jobs cuts since 1999. He noted that layoffs held steady even amid the commercial credit crisis that roiled stock markets over the summer. "The risk is that this is something of a calm before the storm, but it too early to tell if that's the case."
Third-quarter tech job cuts were down 19 percent from a year ago to around 26,000, Challenger said, adding that for the year to date, cuts are down almost 25 percent from a year ago. That is despite several high-profile layoff rounds from the likes of handset maker Motorola, which has announced more than 7,000 layoffs since the beginning of the year, and PC maker Dell, which said in June it could cut nearly 9,000 jobs as part of a massive turnaround effort.