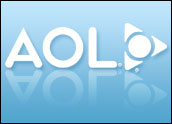 AOL is extending the time period in which Swedish online marketer TradeDoubler can consider its acquisition offer. AOL, a unit of Time Warner, in January offered to buy the firm for US$900 million in cash with an acceptance offer to expire Feb. 19. The new deadline is March 14.
Fund manager Alecta, TradeDoubler's largest shareholder, has vetoed the offer as too low, according to reports.
It is unclear whether AOL will pony up additional funds or if it is extending the time period in order convince shareholders to agree to its terms.
End Goal in Sight?
"Since AOL has extended the offer, it must be in serious negotiations right now because otherwise they would have let it lapse," Roger Kay, president of analyst firm Endpoint Technologies Associates, told the E-Commerce Times.
AOL's official statement on the extension provides little light into the progress of the negotiations.
AOLS Holdings, a private limited liability company organized to meet Swedish regulations, extended the offer "to provide holders of TradeDoubler shares and warrants that have not yet tendered their shares and warrants with the opportunity to tender into the offer," the company stated.
AOL expects a settlement to commence by March 21, "provided that AOLS Holdings announces that the conditions to the offer have been fulfilled or waived on March 19, 2007," the company noted.
Remaking AOL
The deal, if successful, would facilitate AOL's makeover from a dial-up Internet provider to an online presence using advertising as a revenue generator, Kay commented. Indeed, AOL in its offer said that if the deal goes through, it would further invest in TradeDoubler's platform and the suite of marketing applications offered by both TradeDoubler and AOL's own online advertising subsidiary, Advertising.com.
Yahoo, Google and MSN also have been rapidly inking partnership deals and acquiring one-off businesses in order to increase viewers, advertisers and content as well as extend the platforms on which they coexist.
AOL has been trying to leverage its once formidable user base and brand name to entice advertisers.
A Complementary Transaction
If the TradeDoubler transaction is approved, it will complement Advertising.com's footprint, which has a presence in eight European countries and is planning to launch operations in Japan during the first half of 2007.
Conversely, TradeDoubler operates in 18 European markets through its headquarters in Stockholm, Sweden, and 15 subsidiaries throughout Europe.
"Through this combination, TradeDoubler and Advertising.com would be able to provide advertisers with a more comprehensive range of marketing solutions while offering third-party Web sites a broader range of monetization opportunities in Europe, the United States and the rest of the world," AOL stated in its offer.