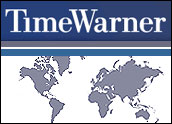 Media conglomerate Time Warner posted strong fourth quarter results Wednesday, despite a decline in revenue from online unit AOL (America Online). The company's Q4 profits were up 34 percent over the previous year.
Revenue at AOL, which is continuing to undergo a massive transformation from dial-up Internet access provider to free-to-all Web portal supported by search and ad revenue, fell 7.5 percent.
Time Warner's movie business fared even worse, with revenue from film operations down 15 percent compared with a year before — a period that included a blockbuster installment in the "Harry Potter" movie franchise.
Still, with a strong performance from its cable businesses and thanks to the sale of some AOL assets — including dial-up businesses in some overseas markets — AOL managed to beat analyst forecasts. Income for the quarter was US$1.75 billion, or 44 cents per share, while revenue was $12.47 billion, up from $11.52 billion for the fourth quarter of 2005.
Triple Player
"Taken together, our businesses performed well, and we achieved all of our announced financial objectives," said Time Warner Chairman Dick Parsons.
Investors were not bowled over by the results, however. Time Warner shares sagged in morning trading Wednesday, giving up about half a percent, to $21.96. The company's outlook for 2007 was not as strong as some had hoped.
Time Warner appeared to be benefiting from the triple play of service it offers customers in many locations, with a bundle of cable, Internet access and Web-based phone services. Also selling well during the quarter were premium digital cable packages that include HDTV service and digital video recorders.
The cable unit saw a 58 percent rise in revenue, while operating profit jumped 46 percent. The cable business also benefited from the purchase of assets of bankrupt rival Adelphia.
Time Warner's publishing business posted results similar to those from a year before, a reminder of the difficult conditions facing print publications, even those as high profile as Time and People.
AOL Lingers
The results were not as rosy at AOL, though. Time Warner said it was seeing gains in AOL's online advertising, which it hopes will replace its legacy dial-up access business. AOL had tried to convince subscribers to take AOL with them as a paid service, but abandoned that model a year ago in favor of a free Web portal play.
The online business lost another 2 million subscribers during the fourth quarter, though that was less than the 2.6 million that analysts had been predicting would jump ship.
Last year, Time Warner sold a 5 percent ownership stake in AOL to Google as part of a long-term search advertising agreement. Advertising sales at AOL were up 49 percent.
Time Warner is accelerating AOL's exit from the dial-up business, selling off those operations in the UK and France last year and saying it would sell its Germany-based dial-up businesses this year.
Still a Contender
The results underscore the challenges facing AOL as it weans itself from subscription revenues to rely more on advertising dollars. It is seen lagging behind Yahoo and Google in ad spending. Nonetheless, AOL remains a potentially formidable force, especially as video — and video advertising — emerges as a more important aspect of Internet usage.
AOL has had some successes — its AIM Mail has garnered strong reviews — and some setbacks, including the recent decision to shut down its MusicNow service, Forrester Research analyst Charlene Li noted. AOL has the advantage of being part of the Time Warner family, which could give it an edge as content becomes a key differentiator again, she added.
"Other portals are busy trying to strike content licensing deals and AOL has an inside track there," Li stated. In fact, AOL was an early participant in the IPTV (Internet protocol TV) market, launching AOL TV with old Warner Bros. content and video content culled from its library.
Still, AOL must more successfully combine its disparate parts before it can be a strong portal player in the long run, Li added.