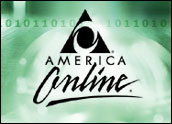 America Online today announced the acquisition of Mailblocks, a personal, Web-based e-mail service known for using state-of-the-art technology to block spam and provide a streamlined, efficient e-mail user interface.
Terms of the deal were not disclosed.
Mailblocks is best known for its development and deployment of "challenge/response" technology to fight unwanted junk e-mail and authenticate legitimate e-mail senders.
Mailblocks is also recognized as having other industry-leading e-mail features, including an attractive, easy-to-use, sleek e-mail user interface.
Parental Controls
In addition to the antispam benefits, the Mailblocks service will strengthen AOL's parental controls. This is designed to further empower parents with knowledge and control over who their children receive e-mails from online.
Roy Ben-Yoseph, director of e-mail products at AOL, said the newly acquired technology will allow the internet service provider "to offer AOL members the ability to further reduce spam in their e-mail inbox, building on the improvements we've already delivered to members this year."
"Mailblocks' challenge/response technology, as well as its easy-to-use Web mail user interface, will provide even more benefits and value to our members' communications portfolio on AOL," Ben-Yoseph added.
Phased In Improvements
He explained that "This will help members more effectively manage, protect and consolidate their e-mail — and gets us even closer to accomplishing our daily mission at AOL of increasing the amount of wanted, 'good' e-mail while eradicating the amount of unwanted, 'bad' e-mail in the inbox."
AOL members and users of AOL Network services will be phased in to Mailblocks technology through a series of upgrades in the near future, AOL said in a statement it released.
The ISP will integrate some of Mailblocks' most popular features for those who access their mail via the Web, such as a redesigned, streamlined user interface combined with faster, easier access to e-mail.
Current Users
AOL also will make available the patented Mailblocks challenge/response technology across the AOL service as an option for members who want to use it. It will be added to the current AOL "Mail & Spam Controls" menu, and will also work for those accessing mail on the Web.
AOL also stated that a transition plan is being developed for current users of the Mailblocks service, who may continue to use the full features and functionality of Mailblocks for the time being.
Mailblocks, based in Los Altos, California, was founded in 2002 by the late Phil Goldman and was commercially launched in March 2003 as an e-mail service for both home users and small businesses. The company was previously privately held.
Mailblocks has garnered a variety of notable industry citations, such as PC Magazine's "Editor's Choice," PC World's "2004 World Class Award" and PC World's "Best Buy," among others.
Dulles, Virginia-based America Online is a wholly owned subsidiary of Time Warner.