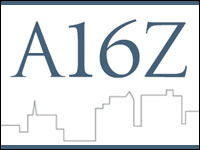 Andreessen Horowitz announced that it has raised US$1.5 billion for a fund aimed at investing in technology startups. The new fund is launching just as one of the firm's well-known bets, Facebook, prepares to go public. Andreessen Horowitz has an unspecified stake in the social network. Indeed, among the many reasons tech investors will be scouring Facebook's S-1 will be to learn the extent of Andreessen Horowitz's ownership.
The firm, founded by Marc Andreessen and Ben Horowitz, launched to great interest in Silicon Valley in 2009, given its founders' tech pedigrees. Andreessen was a cofounder of Netscape Communications, and both he and his long-time business partner, Horowitz, have been angel investors since 2004, funding more than 45 companies, including Aliph (Jawbone), ExtraHop, LinkedIn and Twitter.
A $300 Million Start
Andreessen and Horowitz started their venture capital firm with a fund of $300 million and have never looked back. Last year, the duo launched Fund II, and brought on two more partners, Scott Weiss and Peter Levine. Including the new capital, Andreessen Horowitz has raised a total of $2.7 billion.
Its funds carry few restrictions as to type of investment. Generally speaking, Andreessen Horowitz is open to committing any amount up to $50 million, at various stages of a company's life. It originally focused on the startup phase, but recently the firm has shown interest in investing in mature companies. It was one of the contenders vying for a piece of Yahoo last year.
Its investment interests range from back-end infrastructure to consumer-oriented social media, as is the case with Facebook and casual gaming company Zynga, in which Andreessen Horowitz has also invested.
The company is understandably vague as to its plans for its latest fund. Andreessen has told reporters it will stick to what it does — investing in disruptive technologies with a focus on software. Healthcare and education are two sectors reportedly under consideration.
Andreessen Horowitz did not respond to our request to comment for this story.
Finance in the Tech Industry
It is a bit ironic that Andreessen has raised so much money, given the venture capital industry's track record in tech, which has been hit-or-miss, to put it mildly, observed David Tomczyk, assistant professor of management at the Quinnipiac University School of Business.
"During the dot-com boom, investors were willing to sink hundreds of thousands — if not millions — of dollars into promising startups. But we found that the companies that asked for all that money rarely used it wisely," he told the E-Commerce Times.
People often say that the technology industry is different, Tomczyk continued — that these companies need money to grow.
"But the same things that made good dot-coms — frugal spending, understanding who their target market is and how to reach them — apply to technology firms," he noted. "The best companies will likely be the ones who don't need that much money to grow."