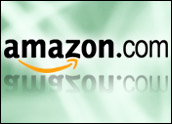 Amazon.com has picked up the third major record label to let the online music retailer sell MP3 songs without digital rights management (DRM) schemes attached. Warner Music Group announced Thursday that Amazon customers can now buy and download songs from its artists, which include Matchbox Twenty, Rob Thomas, Jewel, Kid Rock, The Red Hot Chili Peppers, Big & Rich and Faith Hill.
Amazon.com's DRM-free music store, Amazon MP3, launched in September and now boasts 2.9 million songs from more than 33,000 record labels. The company hasn't reported sales figures, but Bill Carr, Amazon.com's vice president of Digital Music, said its customers are delighted with Amazon MP3 and that the company has received thousands of e-mails thanking the company for offering DRM-free MP3 tracks.
Play Anywhere
Perhaps the biggest consumer benefit of DRM-free MP3s lies in the files' versatility. DRM-free MP3s will play on virtually any device — PCs, Macs, iPods, iPhones, Zunes, Zens and hundreds of lesser-known MP3 players.
"Consumers want flexibility with respect to what they can do with music once they purchase it, and we want them to have that flexibility, which is why we're pleased to offer our artists' music on Amazon MP3," noted Michael Nash, senior vice president of digital strategy and business development for Warner Music Group.
"We believe that giving consumers the assurance that the music they purchase can be played on any device they own will only encourage more sales of music," he added.
Bending the Rules
Just because the songs are flexible, however, doesn't mean that consumers may copy them for their friends. Technically they can, but legally they cannot.
The major challenge facing the music industry in general and the big four record labels in particular (Warner Music Group, EMI Group, Universal Music Group, and Sony BMG Music Entertainment) is the ongoing rapid decline of CD sales. The labels have typically pointed to piracy as a major cause, but the shift to a DRM-free music solution is a leap of faith for many old-school music executives. The hope is that the vast majority of consumers would rather buy songs at a reasonable price than steal them from buddies or online file-sharing networks.
"Ironically, it seems that DRM-free music actually decreases piracy somewhat," Peter Eckersley, a staff technologist for the Electronic Frontier Foundation, told the E-Commerce Times.
"There are two reasons for that. One is that despite burning billions of dollars on DRM, nobody has ever implemented a DRM system that prevents any media from being available to pirates — once media is available to pirates, it can be copied without limit. The second reason is that DRM sucks for the users … people often choose to pirate stuff not because of the price, or not just because of the price, but because the DRM ruins the product they would have bought," he explained.
The Last Holdout
Sony BMG Music Entertainment is the last holdout of the big four record labels when it comes to offering DRM-free tracks.
"Sony, being an unholy amalgam of entertainment and consumer electronics businesses, have tied themselves up with a deep organizational culture of DRM," Eckersley explained.
"I wouldn't want to predict what such a confused company will do, but it is clear that DRM has inflicted tremendous harm on their electronics products and their reputation with consumers, and it's likely that it's hurt their entertainment businesses, too," he added.
In the Shadow of iTunes
Apple's iTunes Store is the third largest music retailer, behind big-box stores Wal-Mart and Best Buy. It boasts a catalog of 6 million songs, but only one major record label — EMI Group — is letting Apple sell DRM-free tracks, even though the online powerhouse would like to sell more. Universal Music Group is likely interested in fracturing Apple's dominance, and letting other outlets sell DRM-free MP3s could be a tactic for doing so.
It remains unclear whether Warner will spread its DRM-free privileges to Apple — the label declined to comment on future DRM-free sales efforts.